Transmission Repair near Me
If you live around Danvers, Peabody, Salem, or the surrounding Massachusetts communities, then we're glad that you found this page! Welcome to our great Ira Toyota of Danvers transmission repair center.
It's no secret that your car's transmission is, in part, responsible for its performance, its safety, and its overall fuel efficiency. Therefore, when you're getting your transmission repaired, you need the best.
And that's what we can offer at our service center-the best. Schedule a service appointment today.
How Often Do You Need a Transmission Flush?
How to Check Transmission Fluids
Transmission Flush vs Change
Why Do You Change Your Transmission Fluid?
Signs and Symptoms That Your Automatic Transmission is in Need of Repairs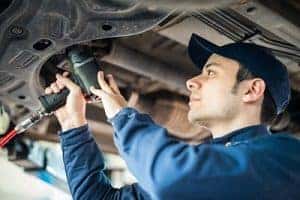 Here's a brief overview of problems to look for in an automatic transmission. Don't ignore these signs!
Transmission Slippage: If your Toyota is changing gears without your consent-or if it isn't changing gears when you want it to-then you might be experiencing a transmission slip. Uh-oh!
Rough Shifting: Your automobile shouldn't sound like it's about to fall apart as you shift, right?
Slow Shifting: And, it also shouldn't take a lifetime to switch between gears. Contact us ASAP if you find that there's a significant lag between pedal depression and an actual increase in speed.
Fluid Leaks: Last, but certainly not least, one of the telltale signs of a transmission issue is fluid leakage. If you start to notice transmission fluid all over your driveway, get in touch with us, ok?
However, in addition to the conventional automatic transmission, they also make manual transmissions, automated manual transmissions, continuously variable transmissions, and plenty of other technologies.
If you have a question about the warning signs for these types of transmission technologies, don't wait! Reach out to our team at Ira Toyota of Danvers so that we can tell you if it's time to schedule a visit to our service center.
More about Our Ira Toyota of Danvers Team: The Transmission Repair Masters
Regardless of whether you're having problems with your Toyota Corolla's CVTi-S transmission or your Toyota Tundra's 6-Speed Electronically Controlled Automatic Transmission with Intelligence (ECT-i), we can help. We're well-versed in the specific transmissions for a variety of Toyota automobiles, from the RAV4 and the Tacoma to the Highlander and the Avalon… And beyond! We won't hesitate to fix yours.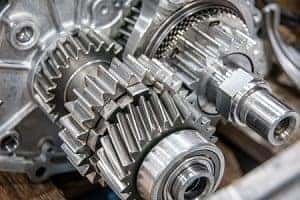 Here's the bottom line-the men and women on our service team have years of experience between them. Some of our wizards have been working with transmissions for their entire lives, so they know exactly what they're doing. Best of all, they can probably fix anything else that's going on, as well.
And, they'll treat you with the respect and courtesy that you deserve; they're true professionals!
Are you ready to schedule a transmission repair with these experts?
Luckily, we're just a few miles away from Salem, Peabody, or Danvers. Please don't hesitate to stop by, call us on the phone, or chat with us on our website if there's anything going on with your transmission.
We'll fix it up right away and we'll help you with all your other Toyota wants and needs, as well.