What Is a Hybrid Car?

---
As you shop for your new Toyota, you'll notice the large selection of hybrid models. What is a hybrid car? What are the benefits of driving this type of car? To help you learn more, we at Ira Toyota of Danvers have created a hybrid guide.
After reading, you'll find yourself prepared to upgrade your Danvers, Peabody, and Salem, MA, travels. Let's get started!
---
What Is a Hybrid Car?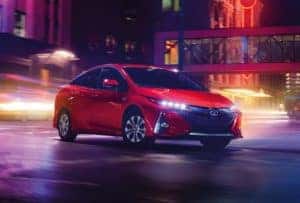 Traditional cars use gas to power your travels. Electric cars use electric energy. Hybrid cars are a mixture of these two fuel sources. Inside the hybrid car, you'll find a traditional gas engine that uses internal combustion as well as an electric motor and battery.
Hybrid cars are flexible since they allow you to optimize your performance for a sportier, fuel-efficient, or balanced commute. That's because you can typically choose which fuel source will power your travels.
Hybrid vs Plug-in Hybrid: How Do They Run?
Hybrid vehicles are offered in two different options: a traditional hybrid and a plug-in hybrid. Both versions offer eco-friendly travel options, but how they run differs slightly.
Hybrid Cars: Typically, this style of hybrid uses regenerative braking to recharge the battery. When you apply brake pressure, your Toyota hybrid captures the energy this process creates. It's then stored in the car's battery and can be used for future commutes.
Plug-in Hybrid Cars: Plug-in hybrid cars, on the other hand, require you to charge your Toyota as you would charge your phone. The charger can be used with a regular outlet or, sometimes, you can have a special charging device installed for faster charging times.
While both are hybrid cars, the source where they get this electrical energy differs.
Benefits to Driving a Hybrid Car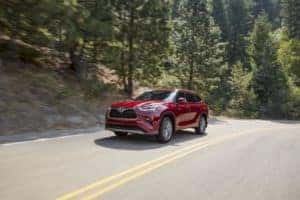 When you're thinking about driving a hybrid car, there are several benefits that come to mind, including:
Improved fuel efficiency: Since you have two energy sources powering your commute, you'll likely see that driving a hybrid or a plug-in hybrid offers a higher EPA-estimated fuel economy than traditional gas-powered cars.
Less time at the pump: With the option either to charge your hybrid at home or capture otherwise lost energy through braking—not to mention the enhanced fuel efficiency—you'll likely find you'll spend less time refueling your Toyota.
Reduced emissions: When driving in all-electric mode, hybrid cars produce no tailpipe emissions. This seemingly small feature has a major impact on the environment by helping make it cleaner and more sustainable.
These are just some of the benefits of driving a hybrid car. To learn more, visit our dealership and chat with one of our knowledgeable experts.
Toyota Hybrid Models
Ready to get behind the wheel of a Toyota hybrid? First, you'll need to decide which model's style most closely matches your needs. Thankfully, Toyota offers a range of hybrid models among various body styles.
Toyota Hybrid Models

Sedans

SUVs & Larger Vehicles

Toyota Avalon
Toyota Camry
Toyota Corolla
Toyota Mirai (fuel cell)
Toyota Prius
Toyota Prius Prime (plug-in hybrid)

Toyota Highlander
Toyota RAV4
Toyota RAV4 Prime (plug-in hybrid)
Toyota Venza
Toyota Sienna (minivan)
Thanks to its wide offering of hybrid and plug-in hybrid models, you're sure to find your dream Toyota hybrid!
---
Find Your Toyota Hybrid Today!
It's time to upgrade your Danvers, Peabody, and Salem, Massachusetts, travels by getting behind the wheel of a Toyota hybrid or plug-in hybrid model. Head over to Ira Toyota of Danvers to browse our selection of hybrid models, then take your favorite for a spin.
Contact us or visit our dealership to find your dream Toyota hybrid today!
---