When the time comes for Danvers, Peabody, and Salem drivers to start looking for their next car, doing your research is the first step. A lot of research needs to be done to ensure that you end up with the best vehicle for your needs and lifestyle.
If you're looking for a leg up in the vehicle research process, then you'll want to check out this library of Toyota car reviews by our team at Ira Toyota of Danvers. Start clicking to learn more or skip to browsing our Toyota inventory easily online.
2024 Toyota Model Reviews:
Finding the Right Toyota
What matters most to you in a new car? Do you want power or efficiency? Extra space or extra amenities? Well, no matter what you've answered, you're sure to find all of this and more in your next Toyota model.
Of course, we don't just want you to take our word for it. We've put together these Toyota car reviews to show the specs, features, and technology that each model has to offer. That way, you don't have to look long or far to find the need-to-know information.
Take a Test Drive With Your Favorite Model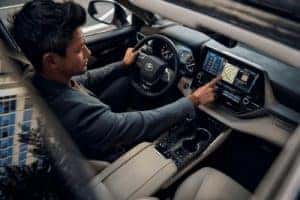 After you read through these car reviews, you're going to need an up close and personal look with your favorite Toyota model. After all, it may sound good on paper, but you have to experience it firsthand to understand just how it can benefit you.
If you want to see what we currently have in stock, check out our inventory online today. We like to carry varying trims to ensure that you get a vehicle with the exact specs and amenities that you're looking for.
Once you've picked something out, contact us either online or over the phone to schedule a test drive. Trust us, you're going to need to take these cars for a spin before settling on just one.
Find Your Perfect Fit Using Our Toyota Car Reviews Today!
If a test drive is the clincher, then careful research is what sets everything in motion. Read through the Toyota reviews found on this page to find the perfect fit for your lifestyle.
Once you're ready to get acquainted with your next car, stop by Ira Toyota of Danvers. We're happy to help all Danvers, Peabody, and Salem drivers find their perfect car!