Toyota RAV4 Maintenance Schedule
Owning a Toyota RAV4 benefits you in a number of ways. It gets you to and from work. It helps you run errands around Danvers, Peabody, and Salem. It even gives you the ability to explore what's outside of your town.
However, your RAV4 needs to stay on a routine maintenance schedule in order to do its many jobs. To help you stay up-to-date on what your RAV4 needs and when, we at Ira Toyota of Danvers have put together this detailed maintenance schedule. Read ahead to get started and schedule service today!
Every 5,000 Miles or 6 Months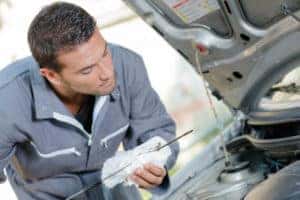 Every 5,000 miles or every six months, your RAV4 will need to have the installation of your driver's floor mat checked out. All of the fluids in your vehicle will be inspected and topped off, if needed. The technicians will also inspect your wiper blades, brake linings, brake drums, brake pads, and brake discs. This trip to the shop will conclude with your RAV4's tires being rotated.
Every 10,000 Miles or 12 Months
Every other time you head in for your 6-month check-up, you'll need to get one additional service to keep things running smoothly. Every 10,000 miles or 12 months, your Toyota RAV4 needs to have its engine oil and oil filter replaced.
Every 15,000 Miles or 18 Months
Every 15,000 miles or 18 months, your RAV4 is going to need to have a fairly extensive inspection to ensure that everything is in order. Technicians will look at all of the following parts and systems:
Ball joints and dust covers
Brake lines and hoses
Cabin air filter
Drive shaft boots
Engine coolant
Exhaust pipes and mountings
Radiator and condenser
Rear differential oil (4WD)
Steering gear, linkage, and boots
Transfer case oil (4WD)
One thing to keep in mind with these inspections is that your driving conditions can alter the frequency that they're needed. If you drive in heavy traffic, on dirt roads, or in frequent stop-and-go traffic, you could need these inspections more frequently than every 15,000 miles.
Every 30,000 Miles or 36 Months
Every 30,000 miles or 36 months, your RAV4 will need a few additional parts and systems inspected, including…
Automatic transmission for leaks
Brake linings/drums and brake pads/discs
Fuel lines and connections
Fuel tank band and vapor vent system hoses
Fuel tank cap gasket
After everything has been inspected and cleared, the propeller shaft bolt for your 4WD system will need to be re-torqued. The cabin air filter and the engine air filter will need to be replaced at our service center as well.
At 120,000 Miles or 144 Months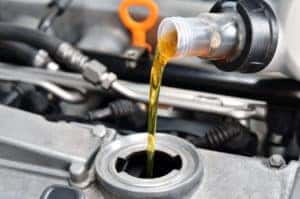 When your RAV4 makes it to 120,000 miles or 144 months, you're going to need some extra services at your routine maintenance appointments. On top of what you already get regularly inspected, the technician will also look at the drive belts and engine coolant.
If your RAV4 is equipped with a 4WD system, you'll also need to have your rear differential oil and transfer case oil looked at as well.
Once the inspection is over and everything checks out, you'll have a few services done before you head back out on the road. Your spark plugs will be replaced and all of the fluids in your vehicle will be topped off.
Still Have Maintenance Questions?
Toyota RAV4 drivers in Danvers, Peabody, and Salem should give us a call at Ira Toyota of Danvers anytime with questions they may have about servicing their vehicle. You can even schedule a service appointment with us today over the phone or through our website!