Toyota Dealer Near Marblehead, MA
As a coastal New England town, Marblehead is probably more well-known for the many kayaks, skiffs, and yachts that line the marinas. Whether you intend to go fishing or whale-watching, this is the spot to do it.
Nevertheless, unless you've got gills, you'll have to head back on land at some point. At which time, our Toyota dealer near Marblehead, MA, can hook you up with some safe and stylish wheels to get around town in.
The next time you head out to the Marblehead Neck Wildlife Sanctuary or Herreshoff Castle, you'll want to get behind the wheel of something spacious and comfy. A Toyota is the perfect transportation to any one of these local landmarks.
When you've worked up an appetite afterwards, you can check out some of the area's great eateries and bars. If you're in the mood for delectable cocktails and seafood, our team at Ira Toyota of Danvers would have to recommend Turtle Cove Bar & Grille. Contact us today for more information.
Why Choose Our Marblehead Toyota Dealer?
In this area, drivers have plenty of different dealerships to choose from. However, our Toyota dealership aims to serve the Marblehead, MA, areas a little bit differently than the competition.
When you shop with us, you'll get to enjoy some special perks and amenities. For example, have you bought a car with us before? Well, the next time it's in with us, we'll be happy to wash it for you, free of charge. While you're here, you can also enjoy complimentary snacks, water, and even a helpful courtesy shuffle.
If you've shopped with us before, then you're a part of our family. Our hope is that with amenities like these, you'll feel right at home, too.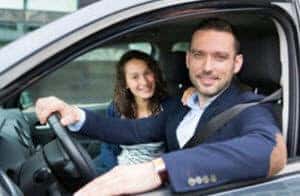 Come Find Your Next Toyota
The feeling of driving a new car home for the first time is truly unparalleled. However, in order to get there, you're going to have to take the time to find the right Toyota.
We keep our inventory huge so that you have plenty of options at your disposal. Whether you're looking for new or used, SUV or sedan, we've got you covered. Just let us know what your needs are, and we'll match you.
We'll also let you get behind the wheel, so that you can test out your favorite model's specs and features before arriving at a decision. During this process, one of our sales representatives will be by your side to answer any questions that you might have.
Visit Our Marblehead MA Toyota Dealership
From start to finish, the automotive process is an easy one when you're shopping with our Toyota dealer near Marblehead, MA. From a large inventory (which you can browse online today) to transparent financing and service, finding a great new car really isn't that hard.
As a matter of fact, finding a new Toyota is downright exciting. You can see for yourself by visiting Ira Toyota of Danvers today!
As soon as I pulled in I was met by a IRA team member who told me how the process would work. Then I was met by another team member Don Mueller. He was great with getting the paperwork going into the system explained everything to me. Told me were to wait and how long it would take. When the service was completed he came to the waiting room walked me to me car and made sure it was all set. They have great customer service and they should be proud of their team members
I have to admit I was nervous before my first service appointment in the new normal. Dennis greeted me and made my appoint quick and easy. I chose to drop my car off and I had it back within 2 hours. Thank you to Dennis and all the staff at IRA
The staff is very prompt, intelligent, and polite, but I'm having the same thing fixed for the 4th time. Toyota always covers the work while The car is under warranty but 4 repairs on a light bar that continues to fail is not good enough
I was greeted right away in a friendly and polite mannet and reassired and the service attendent gave me his opinion of the repair which also reasdired me and i had to wait but there was wster and tv and i had a good expetience when i had to make a payment ad wrll! The attendeant was so nice ! I would recommend him to evetyone!
Service was great. Class Act dealer
Service advisor Denis Husidic was extremely polite, friendly and efficient! Couldn't have asked for better service! Will definitely ask for him when it is time for my next service!
I love danvers IRA toyota friendly service never a problem. All my needs are met all of my questions are answered. Sales manager Jason Andrew's and salesman Fausto were terrific.
Went to other toyota dealers before going to Ira, but they would not let me even look at nor sit in a camry. They said because of covid. I understood but not even let me sit in without a sales person which were all busy. Frustrated I then went to Ira of Danvers. As soon as we showed up we asked a salesman if we could look at camrys, he showed us where they were and we helped ourselves. When we were done we went inside to speak to someone. The team at Ira was extremely helpful and courteous. Inman ...
---
Leave Us A Review