Toyota Dealer Near Marblehead, MA
As a coastal New England town, Marblehead is probably more well-known for the many kayaks, skiffs, and yachts that line the marinas. Whether you intend to go fishing or whale-watching, this is the spot to do it.
Nevertheless, unless you've got gills, you'll have to head back on land at some point. At which time, our Toyota dealer near Marblehead, MA, can hook you up with some safe and stylish wheels to get around town in.
The next time you head out to the Marblehead Neck Wildlife Sanctuary or Herreshoff Castle, you'll want to get behind the wheel of something spacious and comfy. A Toyota is the perfect transportation to any one of these local landmarks.
When you've worked up an appetite afterwards, you can check out some of the area's great eateries and bars. If you're in the mood for delectable cocktails and seafood, our team at Ira Toyota of Danvers would have to recommend Turtle Cove Bar & Grille.  Contact us today for more information.
Why Choose Our Marblehead Toyota Dealer?
In this area, drivers have plenty of different dealerships to choose from. However, our Toyota dealership aims to serve the Marblehead, MA, areas a little bit differently than the competition.
When you shop with us, you'll get to enjoy some special perks and amenities. For example, have you bought a car with us before? Well, the next time it's in with us, we'll be happy to wash it for you, free of charge. While you're here, you can also enjoy complimentary snacks, water, and even a helpful courtesy shuffle.
If you've shopped with us before, then you're a part of our family. Our hope is that with amenities like these, you'll feel right at home, too.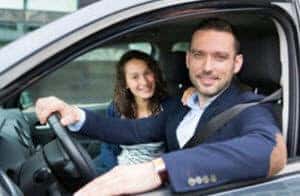 Come Find Your Next Toyota
The feeling of driving a new car home for the first time is truly unparalleled. However, in order to get there, you're going to have to take the time to find the right Toyota.
We keep our inventory huge so that you have plenty of options at your disposal. Whether you're looking for new or used, SUV or sedan, we've got you covered. Just let us know what your needs are, and we'll match you.
We'll also let you get behind the wheel, so that you can test out your favorite model's specs and features before arriving at a decision. During this process, one of our sales representatives will be by your side to answer any questions that you might have.
Visit Our Marblehead MA Toyota Dealership
From start to finish, the automotive process is an easy one when you're shopping with our Toyota dealer near Marblehead, MA. From a large inventory (which you can browse online today) to transparent financing and service, finding a great new car really isn't that hard.
As a matter of fact, finding a new Toyota is downright exciting. You can see for yourself by visiting Ira Toyota of Danvers today!
My past experiences have been great here. The associates that I've worked with and helped me with my car services have been so pleasing, friendly, and informative of all the things I needed to know about my car.
I bought my car from Ira and have always had it serviced there because they are fast, efficient, and reasonable. My only complaint: they promise a car wash and the last couple of times I haven't gotten one!
Iamin and Curtis were wonderful from start to finish. We have dealt with Iamin on our last three purchases. He is professional and kind. Curtis was very helpful as well. Highly recommend IRA Toyota!
Better experience than the last time I was there. Nice to see someone greet you as you drive in to the service area. They were waiting for cars to come in
Don, the service advisor was terrific. Very personable and knowledgeable. Explained some things that were confusing to me as they weren't on my 2014 RAV 4.
Went in for a 15000 service appointment. Booked appointment on line which was very easy to do. Upon arrival service rep took care of me right way. Waited while service was being done. Waiting area is clean, comfortable and spaced out for social distancing. My 4 Runner also needed a tire patched. Everything was done quickly and correctly. Couldn't ask for better results
Excellent experience at IRA Toyota. Sales Rep. Aiman Varoqua was very attentive, helpful and informative because I was having a hard time deciding which car to buy and he gave me options which made it easier for me. 5 stars to him. Thank you A.V.
When you look for a car and find a place with great service and people to help you You can leave this place very happy. Thanks
---
Leave Us A Review