Top Historical Locations Danvers, MA

Even when it's raining or snowing, there's still many fun places to visit around the neighborhood. If you ever wanted to feel closer to your town's history or find a cute spot to capture a quick pic for your social media account, continue reading our list of the top historical locations in Danvers, MA!
Danvers Historical Society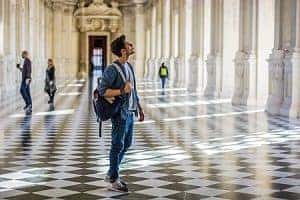 Sure, we all know the story of the infamous Salem Witch Trials and how they put our region on the map and into the hearts of Halloween fanatics everywhere. However, did you know there's so much more to learn and explore? That's why DHS was founded: to educate and preserve the artifacts that help keep Danvers' rich history alive for future generations to enjoy.
The Danvers Historical Society offers interesting programs and events throughout the year, including: a monthly speaker series, special tours of historic sites and buildings, and their annual "Parade of Trees" holiday tree and wreath display exhibit. At DHS, there's always something to see, do, and learn.
Glen Magna Farms
In 1812, Joseph Peabody, a wealthy shipping merchant, began construction on his summer retreat outside of Danvers. Over the next 146 years, many of Peabody's heirs added and reshaped the estate's grounds, transforming it into one of the most beautiful gardens in the New England region. Today, a portion of the estate is open to the public to enjoy and learn about its long and storied history.
Along with the opportunity to take a guided tour, Glen Magna Farms can also host your next special event, including: weddings, reunions, or a corporate event. Owned and operated by the Danvers Historical Society, public access is generally available from Monday to Friday from 9:00 a.m. to dusk, as well as Saturdays from 8:00 a.m. to 11:00 a.m.
Rebecca Nurse Homestead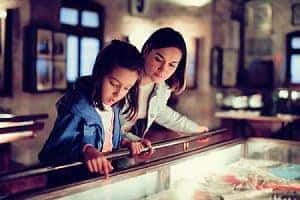 Home to the one of the falsely accused victims of the Salem Witch Hunt, this over 25-acre estate now serves as living history museum for those looking to learn more about the events and lives of those living during the colonial era. Operated year-round by a group of devoted volunteers, visitors are encouraged to take a guided tour or attend any number of their special events and living history days.
Along with enjoying the many events and workshops throughout the year, the Rebecca Nurse Homestead also offers visitors the ability to rent the Meeting House for various activities, such as lectures and presentations, musical performances, and small weddings.
Grab Your Camera and Go!
Now that you're armed with a few of the best places to spend an afternoon getting in touch with your roots, it's time to check them out for yourself. Stop by any of these great historic locations or go online to learn more about their history, visiting hours, and upcoming events!