Best Healing & Balance Services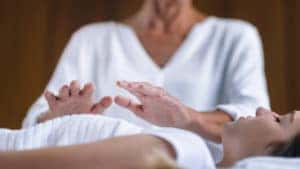 People often have lots of things going on in their lives, including work and family. That's why it's nice to have options for slowing the mind and body down and naturally healing yourself.
One place you can do that is Eternal Balance. Located in Beverly, MA, this studio promotes "awareness, empowerment, [and] wellness." Keep reading through this local spotlight to learn all about it!
About This Studio
Eternal Balance was founded in 2009 to "help others on their healing journeys." Owner Olga believes that everyone can use more balance in their lives. So, she created this practice as an alternative to traditional medicines for healing.
It's here that you'll experience the art of Reiki. This Japanese healing technique is where a therapist will channel energy into a patient through touch. It's through this natural healing process that you can start to feel better, physically and mentally.
Services for Your Chakras
If you've never been to Eternal Balance, they suggest signing up for one of their new client sessions:
Energy Session: This 90-minute Reiki session is great for people who are looking for emotional wellbeing and/or spiritual support.
Thai Bodywork Session: This 90-minute session helps alleviate any physical pains you may have, including tight hips, lower back aches, and general stiffness.
Herbal Consultation: This session is available in person or online. Here, your lifestyle, diet, and emotional/physical states will be discussed. Then, Olga will go over how herbs can be used to help you feel better overall.
Once you attend one of the initial sessions, you can sign up for a variety of services. One of them is Chakra Balancing, which is where essential oils are applied to chakra points on your ears. As a result, you'll feel a super-charged boost all over your body.
Start Your Journey to Wellness Today
At Eternal Balance, they're all about sharing their passion for eastern and western Reiki practices.
If you're interested in experiencing this healing technique for yourself, then don't wait. Learn more on their Facebook page and sign up for a session today!