Top Farmers Markets Danvers, MA

Fresh produce and homegrown goods are ready for the picking when you visit these top farmers markets in Danvers, MA. Once you stop by, you'll find a range of shining, delicious fruit and vegetables that have all been grown locally. You'll also run into plenty of smiles and laughs, as the following farmers markets serve to bring neighbors together in a warm, inviting atmosphere.
So, the next time you need to make a run to the store for groceries and produce, stop by either of these revered farmers markets instead!
Danvers Farmers Market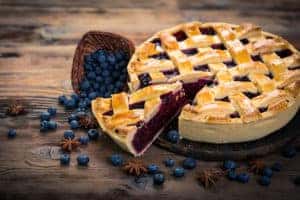 The Danvers Farmers Market has been a community staple for years, and the event continues to flourish thanks to an uptick in vendors. A few recently added vendors include The Branch Olive Oil Co., Gaouette Farm, Gibney Gardens, and Classic Cooks.
If you check out the calendar found on the Danvers Farmers Market site, you'll see they often have live music or practical demonstrations.
These weekly markets really help bring the community together for a couple hours each Wednesday. If you want to read reviews from past visitors, you can always check out the Danvers Farmer Market Facebook page!
Farmer Brown's Farm Stand
Most fruits and vegetables you can think of are located along the shelves at Farmer Brown's Farm Stand.
This thriving farmer's market offers a host of delicious options to choose from, such as fresh produce, local dairy and eggs, rotisserie chickens, hot soups, a Boar's Head deli, California Salad Bar, and various meats and poultry.
If you wanted to stay up to date with everything going on at Farmer Brown's Farm Stand, you can check out their Facebook page at any time!
Explore the Local Produce at These Farmers Markets near Danvers, MA
To savor the taste of locally grown and handled produce, poultry, or soup, then stop in and browse the shelves at these popular farmers markets!