Top Dance Studios near Danvers, MA

Dance Studios near Danvers, MA
Are you looking for a top-notch dance studio that will provide your children with a fun, nurturing environment while instilling in them the beneficial coordination and poise that only dance can provide? The Dance Center of Danvers and North Shore Dance Academy are two such studios right here in the Danvers area. Read on to learn about what each one has to offer.
The Dance Center of Danvers
The Dance Center of Danvershas been teaching children and teenagers the fundamentals of Ballet, Jazz, Tap, Hip Hop, and Lyrical Dance in Danvers since 1972. This professional dance studio is devoted to developing the talents of their students in order to help them achieve their goals within a fun, lively atmosphere based on hard work and dedication. Their philosophy revolves around the idea that dance aids in the development of the mind and body while boosting coordination, rhythm, and creativity.
The classes offered by the Dance Center of Danvers include the following: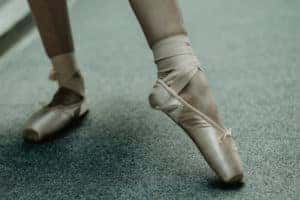 Introdance I and II. These classes are intended to provide a strong foundation by prepping students with Pre-Ballet, Stretching, Motor Coordination, Creative Movement, and Tap.
Jazz and Tap. The Jazz and Tap class is quite valuable because it builds flexibility, coordination, balance, and timing.
Modern. Modern borrows heavily from Ballet and Jazz and also includes Horton, Graham, and Release techniques. All of this helps with flexibility, discipline, and improvisation.
Acro. Great for flexibility, balance, strength, and muscle control, Acro mixes classical dance technique with aspects of acrobatics.
Contemporary. Contemporary dance is one of the dominant dance genres all over the world. It is particularly beneficial due to how it aids students with improved technique and versatility.
Don't forget to stop by the Dance Center of Danvers Facebook page for announcements and inspiring photos from inside the studio.
North Shore Dance Academy
North Shore Dance Academy is proud to provide all of its students with a family-friendly atmosphere. Whether your child is interested in dance for recreational purposes or with a goal to one day become a professional dancer, North Shore Dance Academy offers a nurturing environment for both paths. They also give parents the opportunity to follow along with their child's progress via closed-circuit televisions in each of their classrooms.
Here are some of the classes they offer:
Tap and Ballet combinations. Setting up the basics for both disciplines, this class is for children between the ages of three and seven.
Tap, Ballet, and Jazz combinations. While building on the foundation and adding advanced aspects of both disciplines, it also throws in some jazz characteristics to make it interesting. This one's for ages eight to 18.
Hip Hop. This popular and fun class is welcome to ages five and up.
Zumba. This is a perfect cross between dance and aerobic workout that borrows from hip hop, samba, and salsa.
North Shore Dance Academy also offers their Dancer Within Program that focuses on children with physical or developmental needs.
Go to North Shore Dance Academy Facebook page to see what they've been up to.
Check Out These First-Rate Dance Studios Today
While you're running down your list of dance studios to look into that will give your kids a fun and educational experience, be sure to stop by the Dance Center of Danvers and North Shore Dance Academy to get a feel for what they have to offer.