How to Read Tire Size


It certainly helps to know what size tires your car uses. Knowing how to read tire size in order to purchase exactly the right tires for your car helps you drive knowing that the car will perform as it should. When choosing tires, think about whether your car might need snow tires or special tires that provide more traction than the average tire.
You can learn your tire size from a few different places. But how do North Andover, Peabody and Danvers residents read tire size? Ira Toyota of Danvers has compiled this convenient information to discuss how to read tire size and the most important information you should have.
How Often Should You Rotate Your Tires?
How to Find Tire Size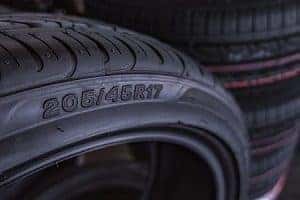 It's easy to find the tire size approved by your manufacturer. Look in your owner's manual to find tire size for your make and model.
If you can't find the owner's manual or don't have easy access to it look for tire size in the:
Interior of the glove box.
Gas cap hatch.
Driver's side door jamb.
If your car still has the original tires, you can look at the sidewall of the tire to find the tire size. The sequence of letters and numbers on the sidewall actually provides a lot of information, if you know what to look for.
Tire Tech Information
You can easily decipher the important information on the tire's sidewall. Let's look at what the numbers and letters in the sequence mean.
The lettering. Just about every tire's sequence starts with a letter. If you look at the tire and it says "P," that means "P-metric," describing passenger vehicles like minivans, sedans and SUVs. If the tire says "LT," that means "light truck," for trucks and other vehicles that might carry cargo or a trailer. If the tire says "T," that means it's the spare tire.
Width. The first number on the tire designates the width. For example, if you see that the tire says "LT235," that means the tire is a light truck tire that is 235 millimeters.
Speed rating. This is the final item on the tire. If a tire ends with the letter "R," that means the tires are rated to travel at speeds up to 106 mph. If the tire ends in "S" it means they can achieve 112 mph. Of course, you should always obey the speed limit when driving; these scores are merely what the vehicle was capable of handling when tested by the manufacturer.
Our Toyota Tire Center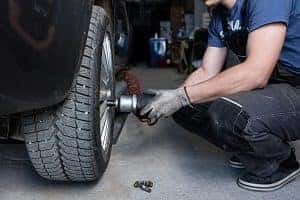 You'll find many reasons to buy tires from a Toyota dealer. You know you'll get the right tires for your Toyota model, get expert installation from trained technicians, and you'll have many brands available, as there's plenty to choose from.
Tires can be ordered online if convenience is what you desire. Just provide the make and model to us, and we'll help guide things from there. If your tires need a rotation or balancing, set up an appointment with us today.
Get Your Toyota Tires Today
If your tires have worn down, and the tread is telling you new tires may be the remedy, bring your vehicle to Ira Toyota of Danvers. If you're unsure about the status of your tires, that's okay! We'll be happy to inspect them for you.
We'll install tires for Danvers, North Andover and Peabody residents and return your car to the road for your next smooth drive. Schedule your tire service online today.