How to Change the Air Filter in a Car

Ever wondered what goes into changing the air filter in your car? Our team at Ira Toyota of Danvers has you covered! Check out this step-by-step guide we've put together for our Danvers, Peabody, and Salem drivers, along with more details about this vital part of your vehicle.
How to Change the Air Filter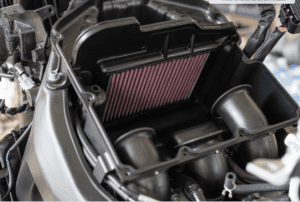 Okay, now let's get to the fun part. Here's how to change the air filter in your vehicle:
Purchase the air filter. You can find one online or at your local auto part store.
Find the air filter box under the hood of your vehicle. This is usually located in a black box on top of or next to the engine.
3.Remove the dirty air filter. Open the box and slide the old air filter out, checking to be sure it needs replacement first by looking for excessive dirt and debris on it.
Replace with the new air filter. If you've decided the old air filter has definitely seen its day, place the new filter in, close the box, and you're finished!
What Does an Air Filter Do?​
You've heard the term "air filter" most likely when you've taken your vehicle to your auto technician for an oil change. You were probably asked if you'd like to change it, but maybe you weren't sure why.
Let's start with your engine. It needs air to run, and this air comes from the outside environment. However, with the air comes dirt, debris, and other unwanted substances that can be harmful for you to breathe in-and that's where the air filter comes in handy.
Your vehicle's air filter stops these toxins from entering the engine and essentially protects you from breathing them in. Not to mention, it keeps your engine running smoothly and correctly.
Why Change the Air Filter?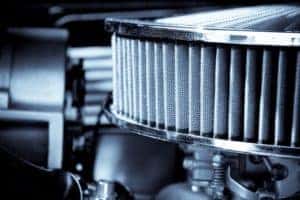 The air filter saves the day with its debris-stopping powers, but it also needs to be changed every so often. A dirty air filter will eventually stop air from getting to the engine, which will then cause it to stop running efficiently.
Plus, if you decide to not change your air filter regularly, you'll run into bigger problems down the road. Changing the air filter means ensuring fuel efficiency along with reducing emissions and ultimately, a happier, healthier engine for your vehicle and for the environment.
Our Auto Service Center Can Help!
Replacing the air filter is certainly necessary in ensuring your engine's lifespan, but why do it yourself when you have help just around the corner? Our auto service center at Ira Toyota of Danvers offers reliable, fast service from our highly trained and certified auto technicians.
If you are in the Danvers, Peabody, and Salem areas, schedule service! We'll take a look at your vehicle's air filter and give an assessment as to whether or not it's time for a change. We're a quick, one-stop shop for any and all of your vehicle's maintenance needs!