Dentists Danvers, MA

Your smile shows the world how happy you are – but if your smile isn't in tiptop condition, then how is everybody else going to see the real you? That's why we've created this guide to a few of the dentists around Danvers, Massachusetts who can put the pearls back in those whites. We hope that you'll enjoy…
Danvers Dental Care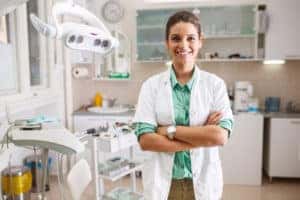 When you or your loved ones schedule an appointment at Danvers Dental Care, you can rest assured that Dr. Paul Corrado, Dr. Paul DeFeo, and Dr. Michael Costello will take care of you. In fact, you can go on their Facebook to read a bunch of anecdotes about how they've cared for countless teeth all around MA.
They've even created an online database of resources that will answer almost all of your dental questions:
Children's Teeth
Crowns & Bridges
Cosmetic Dentistry
Diabetes & Gums Disease
Fluoride & Tooth Decay
How to Floss
Periodontal Disease
Obviously, if they're posting on these topics, they have expertise in these areas. So don't hesitate to call!
Danvers Family Dentistry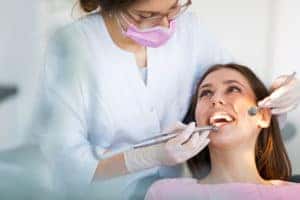 But you'll find just as pronounced a level of expertise at Dr. Kenneth H. Titel's clinic – Danvers Family Dentistry. Their entire mission is to make you feel the same way about their practice as you do your own home. In some ways, that's an extremely bold goal for a dentist's office; in others, it does feel appropriate.
One way they achieve this is by ensuring that you're as comfortable as possible while they work on your teeth. How? By providing homey amenities like soothing music, noise-canceling headphones, televisions, neck pillows, blankets, heated towels, and more. They also accept most insurance plans, which is probably just as relieving as all of those amenities combined. Wanna learn more? Their FB page is the place to go.
Check out Our Community Events Page to Learn About More Danvers Businesses…
Once your teeth are blindingly white, you're going to want to go out and have some fun so that people can see you smiling and laughing. And that's exactly what we were thinking when we wrote all of our articles about Danvers sports bars, chocolate shops, farmers markets, dance studios, and everything else.