Community Spotlight: Jaho Coffee Roaster and Wine Bar

---
Coffee is associated with both smooth and bold flavors, with relaxation and productivity, and with breakfast or dessert. It's not often, however, that we hear about the incredible amount of hard work that goes into this quintessential brew.
Jaho Coffee Roaster and Wine Bar was founded on an appreciation for the dedication and traditions surrounding coffee. Their painstakingly sourced and roasted coffee beans represent the rewards of patience and diligence and celebrate the people behind it all. With locations from Boston to Japan, Jaho is loved worldwide.
---
​
About Jaho Coffee Roaster and Wine Bar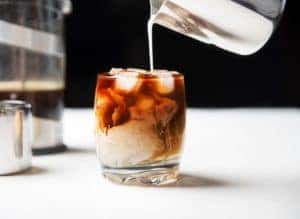 In 2005, Jaho opened their first location in Pickering Wharf in Salem, MA, and quickly became a neighborhood favorite. In the following decade, they opened three other locations in Boston and set their sights on an international location in Japan.
Jaho realized their dreams and opened a location in the Nakameguro neighborhood in Tokyo in 2016. Just three years later, they worked with Kiwa Design to open their first stand-alone cafe in Tamachi Tokyo directly across from the JR Tamachi rail station. They've been bringing international joy by the sip ever since.

---
Menu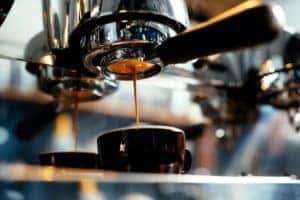 Jaho offers a range of beverages, including hot and iced teas, wine, cocktails, espresso, and of course coffee. Their single-origin and blended coffees are carefully selected and roasted to elevate the individual flavor of each variety or blend of beans.
Roasts range from light to dark, with each roast bringing out the best in the beans. For light roast, try Deep Blue, a fruity Ethiopia Harrar. Stand-out medium roasts include the Guatemala Huehuetenango from El Injertal, a certified Rainforest Alliance coffee farm, as well as their original roast, Salam, a blend of beans from Sumatra, Ethiopia, and Brazil. Those looking for a dark roast should try their Black Derby, a French roast with low acidity and a maple finish.
Jaho also offers a subscription service, shipping an alternating supply of their quality roasts to your home or office every week. Roasts are broken down into collections based on their attributes, allowing subscribers to choose the variety of roasts that suit their tastes. Selections include single-origin, blend, espresso, and decaf collections (chemical-free decaffeination). Subscriptions packages are available in half bag, standard bag, double bag, or triple bag quantities. Beans can be delivered whole bean or ground to meet your specifications.
For those looking for something other than coffee, Jaho offers teas with an astrological twist. Their Zodiac Tea series includes 12 special blends to suit each astrological sign. Teas include selections such as a special Masala Chai blend for the fiery Leo or a black tea with lemon for the traditional Taurus. Even if astrology isn't your thing, these teas will hit the spot and maybe even make you feel a bit mystical.
---
Take Your Tastebuds on a Journey
Whether you're looking to savor and unwind or need a pick-me-up, Jaho Coffee Roaster and Wine Bar will take your tastebuds on a journey. Stop by and grab a cup and maybe a bag for the road. You'll be glad you did!
Be sure to check out their Facebook for menu updates and mouth-watering pictures of their sippable creations.
---