What Do They Check in a Car Inspection?

It's that time again—time for your annual state inspection. All vehicles in Massachusetts must pass a yearly inspection to be deemed legal and safe on the roads. You know this well, but you may wonder: What do they check in a car inspection?
Motorists in Danvers, and around Peabody and Salem, can learn more about the process here. Feel free to schedule your inspection right here at Ira Toyota of Danvers. Our team will take care of it all!
Massachusetts Vehicle Check Program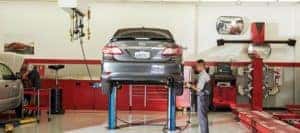 First implemented in 2008, the Massachusetts Vehicle Check program is used to inspect all passenger vehicles. Your sedan, truck, or SUV will need to pass annual safety and emissions inspections as part of this program. Newly registered cars must be inspected within seven days of registering the car.
If your car has already been inspected in Massachusetts, it'll need to be inspected again no later than the last day of the numbered month on the inspection sticker in your window. Below, you'll learn more about what's involved in the safety and emissions inspections.
Emissions Testing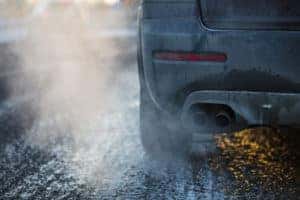 Not every vehicle requires emissions testing as part of the Massachusetts Vehicle Check. This regulation primarily affects newer cars—namely, cars with onboard diagnostics systems manufactured after model year 2004.
Why does Massachusetts conduct emissions testing? Health risks of air pollution are quite serious, and transportation is the leading cause of smog and air pollution in the United States. More than 60 percent of these emissions come from gasoline-powered passenger vehicles.
Emissions testing helps ensure that your vehicle is not emitting excessive pollutants. Vehicles are tested for nitrogen oxide, carbon monoxide, carbon dioxide, and sulfur dioxide emissions.
Safety Inspection
A safety inspection is part of the process for obvious reasons. It's important to keep your vehicle as safe as possible—for you, for other drivers, and for pedestrians on or near the road. This inspection will look at:
All Lights & Reflectors
Brakes
Windshield
Exhaust system
Airbags
To pass the inspection, your windshield will need to be free from cracks, especially near the wiper blade area. Your brakes should be in full working order—brake pads and lines, calipers, and rotors included. If your license plate isn't clearly visible, your car will not pass an inspection.
This isn't an exhaustive list—many other systems and parts will be inspected. Your safety on the road is paramount, and this inspection helps keep your car aligned with the state's stringent safety standards.
Is It Time for Your State Inspection?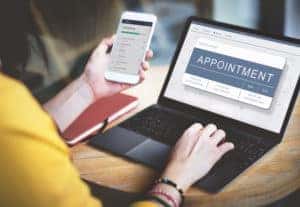 Your state inspection is one appointment you won't want to miss. Your vehicle's safety and emissions systems are crucial when it comes to responsible driving. If it's time to have your sedan, truck, or SUV inspected, the qualified licensed service center at Ira Toyota of Danvers can help.
We'll cover all the points in the Massachusetts Vehicle Check and have your car ready for another year of driving. The roads in Danvers, and around Salem and Peabody, will be waiting for you!