Wander through Time at the Wenham Museum

The Wenham Museum in the historic North Shore neighborhood of Boston is a nonprofit organization inviting guests of all ages to travel through time.
Featuring exhibits from various aspects of life in New England, the Wenham Museum offers a unique, hands-on learning experience to imagine a distinct era, one very different from the fast-paced world of today.
Down below you will find more information about the Wenham Museum, along with some tips on how to plan your visit. Wander through time at the Wenham Museum today!
Preserving the Past at the Wenham Museum
Wenham Museum seeks to "protect, preserve, and interpret" an array of relics and antiques which represent the history and culture of the North Shore community, as well as the New England region.
The museum primarily focuses on artifacts which display childhood and family life. The family-friendly exhibits welcome families, schools, clubs, and more to explore daily life in the 17th Century.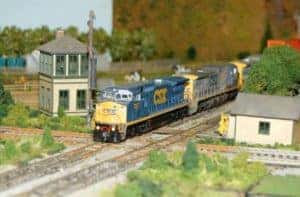 Comprehensive Collection & Engaging Exhibits
The Wenham Museum features rotating exhibits throughout the year, in addition to their permanent collection of antiquities including artifacts, like the following and more:
Trains
Dolls
Costumes
Textiles
Archives
The Colonel Timothy Pickering Library Collection
In the Colonel Timothy Pickering Library, guests will find 1,400 items of interest, including genealogies, manuscripts, records, books by local authors, and more.
A series of reference books also contain documentation of time-period handicrafts, such as quilting, doll- and toy-making, costume sewing, and needlework. Architecture and agriculture are other topics covered within the extensive collection.
Explore the Claflin-Gerrish-Richards House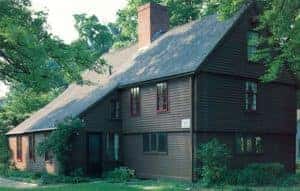 Built in 1690, the Historic Claflin-Gerrish-Richards House allows guests to walk into the past. Listed on the National Register of Historic Places, the Claflin-Gerrish-Richards House depicts a typical home found in New England during the 17th Century.
Continue the journey by discovering more about local life in the interactive Family Discovery Gallery.
Plan Your Hands-On Experience at the Wenham Museum Today
Eager to enter another world? Plan your visit to the Wenham Museum today!
In the meantime, connect with the Wenham Museum on Facebook and Instagram to stay up to date with new exhibits and upcoming events.
---