Top Wedding Photographers Danvers, MA
The team at A Perfect Image has over 30 years of experience with wedding photography and videography, so it's easy to say that's their specialty. They've done Italian weddings, Greek weddings, Jewish weddings, and any other kind you can imagine—and that means you can rely on them to bring both a traditional respect and a modern flair to your special day.
Although they're known for their weddings, A Perfect Image can help you capture special memories from any kind of event. They can cover everything from Bar Mitzvahs and Quinceaneras to family portraits. They can even do drone photography to give you a one-of-a-kind view.
Staff and Their Methods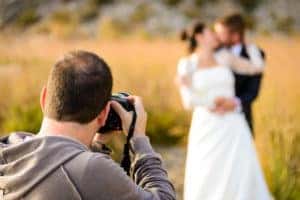 In addition to being personable, polite, and innovative, the staff at A Perfect Image shares Vladi's love and passion for what they do. Most of the photographers have over 10 years of experience and have worked hundreds of weddings. They use a digital format, which not only ensures crisp, clean photos but also provides virtually unlimited coverage of your special day.
The team of videographers is specifically trained to capture the unique moments that photography cannot. They use three-chip, low-light digital video cameras to capture your day as it unfolds in an imaginative and inconspicuous manner. Then, after an extensive editing process, your wedding video will be made available on both DVD and Blu-ray discs.
Make a Memory That Will Last A Lifetime!
If you have a wedding or other special event coming up, you'll need a photographer with the experience to bring your special day to life for years to come. You'll find them at A Perfect Image.
Visit their Facebook page to see samples from their most recent events. Then, contact them to make an enduring memory for you and future generations!