Valentine's Day Restaurants near Me Danvers, MA
There's a lot of planning that goes into crafting the perfect Valentine's Day for your loved one. You'll need to get your flower delivery set up, as well as a box of tasty chocolates ready to go. However, you also need to plan the night out. There are several restaurants near Danvers for you to choose, but we did a little research and found some great ones that you'll want to consider.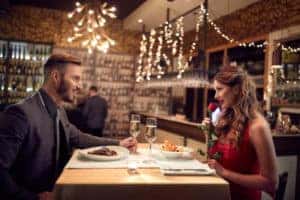 Here's the top Valentine's Day restaurants near you in Danvers, MA.
Braccia's Four66 Pub & Grille
466 Newbury Street (Route 1), Danvers, MA Facebook
If you're looking for all-around great food to eat on Valentine's Day, Braccia Four66 Pub & Grille is a strong contender. They've got a versatile menu spanning from tavern favorites to carefully crafted entrees. Get started with some tasty appetizers, like shrimp prosciutto, grilled eggplant, or lamb lollipops. When you're ready, choose your meal from options like chicken madeira, lobster ravioli, or even a center cut pork chop.
Break Away
221 Newbury Street, Route 1 North, Danvers, MA Facebook
Break Away in Danvers provides its diners with classic bar fare as well as some tasty and expertly designed dishes that encompass a variety of flavors. This bar and restaurant will have live music that you'll be able to enjoy for Valentine's Day while you dive into the expansive and eclectic menu. Grab your favorite beer and glass of wine while perusing the menu before deciding on dishes like Asian chicken stir fry, Luciano chicken, or baked haddock. Finish the night off right with some dough bites or dessert pizza that features customizable toppings.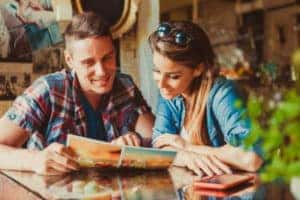 ToppSalad
198 Endicott Street, Danvers, MA Facebook Instagram
Valentine's Day doesn't mean that you have to sacrifice your New Year's resolution diet; in fact, you can embrace it with ToppSalad. Make your night out special with some freshly made salads, wraps, and warm bowls. These fresh and healthy menu items also taste great, with options like the Topp Fajita bowl, Topp Orchard salad, or the Topp Sriracha BBQ bowl. You get to pick all of your ingredients and choose your style from bowl, salad, or wrap. They've got several fresh and organic ingredients for you to pick to design the perfect healthy Valentine's Day dinner.
These restaurants provide delicious food and a warm atmosphere that would be the perfect venue for your Valentine's Day dinner.