Used Car Dealer near Gloucester, MA
Gloucester, MA, started out as part of the Massachusetts Bay Colony in the 1620s, and was founded before cities like Salem and Boston. Today, Gloucester is not only a thriving city, but it's also a popular vacation destination and a major city in the fishing industry. It's even a central location in the film The Perfect Storm, which details the true story of the Andrea Gail commercial fishing vessel that was lost at sea.
Although the city is known for its fishing industry, there's plenty to do and see around town. There are several museums, historical landmarks, and great eateries around the area. The MBTA Bus and Commuter Rail can help residents get around, but if you're interested in finding an affordable and reliable pre-owned car, you may want to look for a reputable used car dealer near Gloucester. You can easily find what you're looking for at Ira Toyota of Danvers.  Contact us today to start your used car buying process.
Exploring the Gloucester Used Car Dealership Inventory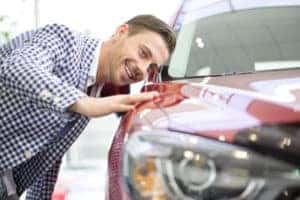 When you're in the market for a set of wheels, having the right used car dealership near Gloucester can make the experience of finding a great car so much easier. Whenever you're ready, you're always welcome to drop by our lot and start checking out the different models that we have in stock.
However, you can also use our website to get started on your browsing, so you can know exactly what you're looking for when you head to our used car dealership from Gloucester.
Experiencing Your Used Car
One of the best ways to tell if a used car is right for you is by getting behind the wheel and taking it out for a spin. When you're confident in the vehicle you're interested in, you'll head to our used car dealership from Gloucester for a closer look and experience in the driver's seat.
Our team of sales consultants can help you learn even more about the vehicle you're considering. They'll highlight some of the notable features and style, so you'll have a strong sense of the vehicle when you're out on your test drive. When you return to our dealership, you'll know if it's the right pick for you.
Getting Used Car Financing near Gloucester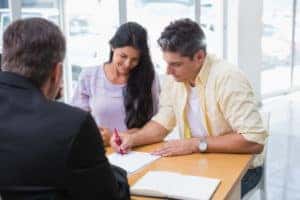 When you decide after the test drive that this is the vehicle for you, we'll help you go through the financing process, so you can take your used car back to Gloucester in no time. Our financiers will walk you through the process and cover all the important details, like loan terms, fees, and rates. We'll work the numbers, so you can head out on the road in your new car as soon as possible.
Your Destination for Automotive Service & Maintenance
Taking great care of your vehicle is important to help keep it in perfect condition. One of the best ways to do this is by following through on the recommended service and maintenance. Our team of technicians is here to help you get the most out of your vehicle. They'll perform the necessary services and repairs, so you can continue enjoying your vehicle for the years to come.
At Ira Toyota of Danvers, we're proud to help drivers in Gloucester make the right decisions when choosing a used car that they can depend on.