Used Car Dealer near Beverly, MA
Beverly is a picturesque city in Essex County, MA, that's home to roughly 40,000 people. It has a rich history dating back to the earliest days of New England. Many people refer to it as the "Birthplace of America's Navy" since the first ship commissioned for the United States military first sailed from Beverly Harbor in 1775. Since then, Beverly has grown from a rural farming community into a diverse city that offers major commercial shopping districts along with scenic backroads that highlight the city's earliest beginnings.
The city of Beverly gets served by MBTA, which offers commuter rail service to the residents. However, when residents are in need of their own transportation, they can easily find a used car dealer near Beverly. All you have to do is contact us at Ira Toyota of Danvers to get started.
Browsing Our Beverly Used Car Dealership Inventory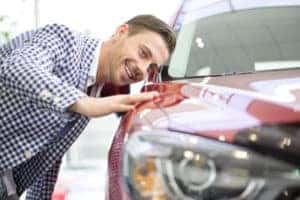 Having a used car dealership near Beverly makes it convenient for when it's time to start taking a look at the inventory and choosing the right model. You're always welcome to drop by our dealership to start touring our used car inventory. However, you can easily browse from home by visiting our website and taking a look at the pre-owned vehicles that we have in stock. You'll be able to sift through the vehicles on our lot and find the one that's right for you.
Experiencing Your Favorite Used Car near Beverly
After you've had a chance to take a look around our online inventory, you'll want to make the trip to our used car dealership from Beverly to get started on the process. When you arrive, our sales associates can help you every step of the way with making the right decision towards your vehicle purchase. They'll inform you of the features, the specs, and the details that you need to help you decide if the vehicle is right for you.
However, when it's time to see if it's the right vehicle, we'll always encourage a test drive. With a test drive, you can experience the vehicle on the road, so you can see what it's like to drive. By test driving the vehicle, you'll know exactly how feel so you can officially decide.
Getting Your Used Car Financed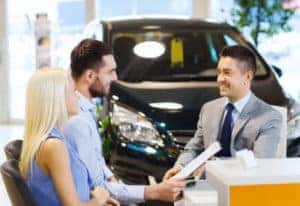 Once you've made up your mind about the used car and you've given it a test drive, it's time to move forward at our finance center. Our financiers will make sure that you have a clear idea of the options that you've got in front of you. They'll carefully go over the loan terms, fees, and the down payment so you'll have a full understanding of your auto loan and the rates. Once you sign, you'll be ready to hit the road in the right used car that you found on our lot.
At Ira Toyota of Danvers, we're always happy to help our neighbors in Beverly make the right choice when it's time to find the right used car.