Toyota Dealer near Saugus, MA

Your next adventure near Saugus, MA, should be taken with a powerful automobile that won't hesitate to tackle any type of terrain. At our Toyota dealer near Saugus, MA, we're familiar with providing drivers with any type of vehicle that fits their unique lifestyle.
Luckily, our innovative showroom comes adorned in a wide variety of different automobiles, all of which will effortlessly carry you along your journey. With our diverse selection, you'll choose the ride that's perfectly suited for your family.
Our Toyota Lineup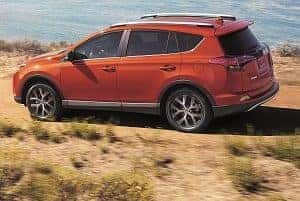 No matter what type of vehicle you're looking for, it's crucial to visit a dealership that has plenty of options. That's why our Toyota dealership aims to exceed your expectations with an almost endless supply of options.
For example, if you happen to be interested in learning more about the dependable Toyota RAV4, the stylish Toyota Camry, or any of our other models, you can find them and many more by looking at our online new inventory.
On top of that, our friendly sales associates are always available to provide you with more information about the technologies you'll find in the cabin of your favorite car.
By consulting the expertise of our professionals, you'll be sure to select the ride that's decked out with tools you've been longing for most-like a snazzy navigation system or a suite of safety gadgets.
Your Financing Fanatics
Congrats! You've finally decided upon the Toyota vehicle that's best for your family and you're ready to begin your purchasing process. Well, our squad of financing experts is prepared to guide you through the steps of your leasing or buying options.
To make the most of your time, we'll start by sitting with you and asking you a few questions about your budgetary requirements and preferences. After we've reviewed those details, we'll craft a customized payment plan with your family's needs in mind. With our assistance, you'll leave us knowing that you secured fair loan options on your new Toyota.
Want to understand more about your purchasing opportunities? Thanks to our convenient pre-approval application, you can learn about your options from the comfort of your own home.
All you have to do is complete the form with your information and submit it through our portal. Once you've completed this step, our representatives will reach out to you to discuss more about your choices.
Trustworthy Toyota Service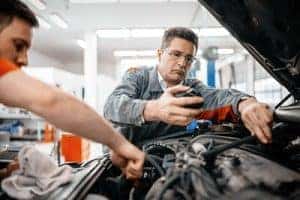 To preserve the vitality of your vehicle, it's essential to have access to a cutting-edge Toyota service center. Luckily, our dealership teams up with an advanced repair facility and a team of expertly trained technicians who'll work hard to perform every check-up and replacement with the utmost care.
If you're in need of a new part or accessory for your car, head on over to our handy order parts form, where you can enter a few details about the item and send us your request. Once the part arrives at our center, we'll contact you to let you know!
Visit Our Toyota Dealer near Saugus, MA!
We believe that you deserve an automobile from our Toyota dealer near Saugus, MA, that will effortlessly confront anything on the roads.
So, whether you're planning to hike the trails at Breakheart Reservation or learn about some local history at Saugus Iron Works, our Toyota vehicles will help you set sail over any path.
Why wait to explore more of the impressive features contained in our automobiles? Visit our showroom or schedule your test drive today!