Toyota Dealer near Hamilton, MA
One of the nice things about living in Hamilton, MA, is that the town hasn't been industrialized. Instead, small businesses and restaurants have a chance to flourish, as do the natural wildlands and parks.
Like the majority of Essex County towns, Hamilton is a North Shore community close to a variety of beaches and seaside parks. However, if you're not a fan of the sand and sun, you can always visit nearby CoCo Key Water Resort instead.
Hamilton has long been known for its strong equestrian roots. Even today, this love of all things horses is kept alive by local landmarks like the Myopia Hunt Club, which hosts a number of equestrian events every year.
Having served this town for many years now, our Toyota dealer has really come to appreciate Hamilton, MA. And we hope that Hamilton can appreciate Ira Toyota of Danvers in turn.
What Our Hamilton MA Area Toyota Dealership Has to Offer
What are you looking for in a Hamilton, MA, area Toyota dealership? You want a vast selection of vehicles, of course, as well as amenable pricing. However, what may be even more important than these two things is customer service. Without an attentive staff on your side, the automotive process may not be nearly as enjoyable.
Our Toyota dealer is committed to serving the Hamilton, MA, area by providing consistently thorough and easygoing service. We'll take care of the majority of the legwork in this process so you can truly relish the exciting bits.
Are You Ready to Find a New Toyota?
When we talk of the exciting aspects of buying a new car, we're really talking about finding that vehicle for the first time. You can probably imagine the feeling: You've been dreaming about this vehicle for weeks or perhaps even months now. Your wish list was long, but our team made sure that no items were left behind. Now it sits before you, all shiny and new, and you're ready to drive it off the lot.
The anticipation is unbelievable. But at our Hamilton, MA, Toyota dealership, that process of purchasing is quick and easy enough that your moment of automotive glory is never far off.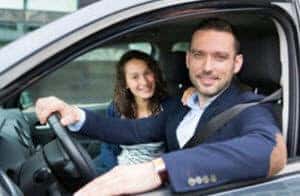 Staying Up-to-Date on the Routine Maintenance
As a new purchase, your Toyota is going to run like an absolute dream. And despite how well-built these vehicles are, they may fall into disrepair over time if you neglect the routine maintenance.
The auto technicians at our Toyota dealership near Hamilton, MA, are here to help you keep your car in shape for years to come. Whether you just need to schedule an oil change or a more complicated repair, they have the know-how and the tools to take care of things.
Come Visit Our Toyota Dealership Outside Hamilton, MA
When the time comes to find a reliable new car, you can always count on Ira Toyota of Danvers for help. We have the selection and the staff to ensure that you drive home satisfied.  Come see us soon. The team from our Hamilton-area Toyota dealer can't wait to meet you!