Toyota Dealer near Beverly MA


Massachusetts is often known for its charming waterside towns, though Beverly is one that might get overlooked from time to time. To the team at Ira Toyota of Danvers, Beverly is by far one of the best communities nearby.
To help make sure you never miss out on any of the exciting events occurring near Beverly, our nearby Toyota dealership is here to help you find the perfect new, used, or certified pre-owned Toyota vehicle to match your personality.
After finding your dream car, we'll help you secure an automotive financing plan and keep your new car running in perfect condition with our on-site service center. Are you ready to see everything our dealership can help you with? Keep reading!
Why Choose Our Toyota Dealer near Beverly MA?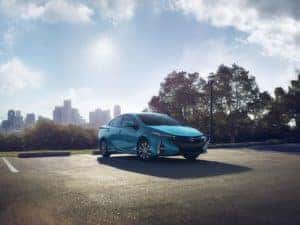 Beverly has a distinct, small-town feel. Anytime you walk into a well-loved establishment, there seems to be a few friendly faces already there to greet you.
That sense of ease and familiarity is one that we've worked hard to foster in our Toyota dealership near Beverly, MA. Anytime you walk through our doors, you're sure to be greeted with a smile and a warm welcome.
Likewise, we treat all our customers like the neighbors they are, with a sense of respect and transparency. Enough so that customers can really bask in the excitement of purchasing a new Toyota.
It may be for this simple reason that our dealership has won a President's Award for customer service from Toyota. However, we also think it has something to do with our inventory.
Our Toyota and Used Car Inventory
What are you looking for in your next car? Maybe you want something with a bit of extra fuel efficiency and comfort, such as the Toyota Camry. You might need extra space for your family, in which case, the Toyota 4Runner makes a great choice.
At our Toyota dealership near Beverly, MA, we have new, used, and certified pre-owned models of each, plus so much more. Just be sure to let us know what kind of vehicle needs your lifestyle demands, and we'll match you with the right fit.
If you're the type of person who likes to do research from the comfort of your own home, we offer lots of online car-buying tools, like our in-depth reviews and comparisons. In these, you'll learn more about features like Toyota Safety Sense™, the Multi-terrain Select system, and much more.
You can also explore our showroom wherever, whenever since our complete inventory is available online. Go ahead and narrow down your search results based on body style, its EPA-estimated MPG, or even additional features—like third-row seating, heated seats, or wireless phone charging.
Since buying a new car is an exciting process, we want to make it even more exciting by offering several specials. This way, you can hit the streets near Beverly for less than expected. We offer rotating vehicle specials, as well as a military rebate and Toyota Graduate Program savings options. To lean more, chat with one of our sales or finance experts.
On-Site Financing

Congratulations! You've picked the Toyota vehicle that most closely matches your personality, but now what?
To finalize your purchase, head over to our on-site finance center. Here, you'll meet one-on-one with a financing expert who will ask a series of questions all aimed at better understanding your specific financing requirements.
Once this is accomplished, and all of your financing questions are answered, they'll present you with a completely customized financial plan.
Again, if you like researching at home, our several financing tools are exactly what you need:
Online application: This short, secure form allows you to get started on the financing process on the go. Once filled out, our team will get right to work in creating your customized plan, letting you get behind the wheel of your dream car sooner than imagined.
Value Your Trade-In: Thinking of trading in another vehicle when you buy your new car? Our trade-in estimator tool will give you a trade-in estimate in seconds. All you have to do is fill in the year, make, model, and trim of your current vehicle.
Payment calculator: Do you want a sneak peek at your custom financing plan before meeting with our experts? Our payment calculator tool will help you do just that. Simply add the information on vehicle price, down payment, interest rate, and more, and within minutes you'll be presented an estimated monthly payment.
With the virtual and in-person help of our financing team, you'll be cruising the streets in no time.
We're Here for You for Years to Come
Once you take your first drive near Beverly, MA, we know you'll be head-over-heels in love with your new Toyota. To ensure you and your new car will be together for years to come, our Toyota dealer near Beverly, MA, is equipped with an on-site service center.
Here, our team of expertly trained technicians can perform whatever service you need to keep your vehicle in tip-top shape. Is it time for your routine oil change? We can help with that. Do you notice your brakes are squeaking? We can help with that too!
Thanks to our technicians' extensive knowledge of Toyota vehicles, whatever service you need will be performed in little to no time at all. Although, we're sure that with our service center perks, you'll want to stick around a little while longer. We offer amenities like free snacks and beverages, a full-service café, and a complimentary car wash.
Can't stick around while your vehicle is being serviced? Ask us about your courtesy shuttle service!
To keep your Toyota happy and healthy, go ahead and schedule your service either during our regular business hours or for one of our early-bird, late-night, or schedule service appointments online!
Serving Beverly MA
There's a definite sense of culture when strolling the streets of Beverly. On one hand, this may come from the influence of Endicott College and Montserrat College of Art, both of which call Beverly home.
However, the theatres definitely play a big part, too. You have North Shore Music Theatre, which has long been known for its concerts, but there's also the Cabot Street Cinema Theatre, which is actually known for hosting the longest running magic show in the country.
If you need to travel from campus to downtown or beyond, our Toyota dealer near Beverly, MA, wants to help out. We wouldn't want you missing any of the great attractions that this town has to offer.
Why Don't You Come Meet Us?
Talking about our Toyota dealer near Beverly, MA, is one thing––but it's much easier if we can just show you what we stand for.
After a single visit, our commitment to customer satisfaction and life-long service should be totally clear to you.
Visit Ira Toyota of Danvers today to learn more!
---