Toyota Dealer near Beverly, MA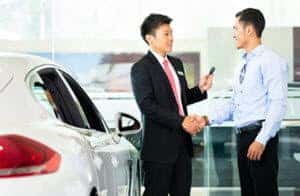 Massachusetts is often known for its charming waterside towns, though Beverly is one that might get overlooked from time to time. But to the team at Ira Toyota of Danvers, Beverly is by far one of the best communities around.
There's a definite sense of culture when strolling the streets of Beverly. On one hand, this may come from the influence of Endicott College and Montserrat College of Art, both of which call Beverly home.
However, the theatres definitely play a big part, too. On one hand, you have North Shore Music Theatre, which has long been known for its concerts. But there's also the Cabot Street Cinema Theatre, which is actually known for hosting the longest running magic show in the country.
If you need to travel from campus to downtown or beyond, our Toyota dealer near Beverly, MA, wants to help out. We wouldn't want you missing any of the great attractions that this town has to offer.  Contact us today for more information.
Why Choose Our Toyota Dealer near Beverly MA?
There's a distinct small-town feel in Beverly. Anytime you walk into a well-loved establishment, there seems to be a few friendly faces already there to greet you.
That sense of ease and familiarity is one that we've worked hard to foster in our Toyota dealership near Beverly, MA. Anytime you walk through our doors, you're sure to be greeted with a smile and a warm welcome.
Likewise, we treat all our customers like the neighbors that they are, with a sense of respect and transparency. Enough so that customers can really bask in the excitement of purchasing a new Toyota.
It may be for this simple reason that our dealership has won a President's Award for customer service from Toyota. However, we also think it has something to do with our inventory…
You'll Find What You Need at Our Beverly MA Toyota Dealership
What are you looking for in your next car? Maybe you want something with a bit of extra fuel efficiency and comfort, such as the Toyota Camry. Or, you might need extra space for your family. In which case, the Toyota 4Runner makes a great choice.
At our Toyota dealer near Beverly, MA, we have new, used, and certified pre-owned models of each, plus so much more. Just be sure to let us know what kind of vehicle needs your lifestyle demands, and we'll match you with the right fit.
Maintaining great prices is important to us, and one of the ways we aim to help you save money is by offering so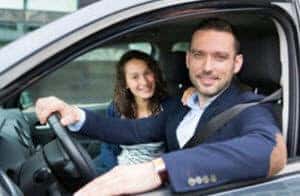 me great specials and incentives. Check out our deals online today to find a coupon for your next visit.
Why Don't You Come Meet Us?
Talking about our Toyota dealer near Beverly, MA, is one thing. But it's much easier if we can just show you what we stand for. After a single visit, our commitment to customer satisfaction and fair business practices should be totally clear to you.
Visit Ira Toyota of Danvers today to learn more!
My past experiences have been great here. The associates that I've worked with and helped me with my car services have been so pleasing, friendly, and informative of all the things I needed to know about my car.
I bought my car from Ira and have always had it serviced there because they are fast, efficient, and reasonable. My only complaint: they promise a car wash and the last couple of times I haven't gotten one!
Iamin and Curtis were wonderful from start to finish. We have dealt with Iamin on our last three purchases. He is professional and kind. Curtis was very helpful as well. Highly recommend IRA Toyota!
Better experience than the last time I was there. Nice to see someone greet you as you drive in to the service area. They were waiting for cars to come in
Don, the service advisor was terrific. Very personable and knowledgeable. Explained some things that were confusing to me as they weren't on my 2014 RAV 4.
Went in for a 15000 service appointment. Booked appointment on line which was very easy to do. Upon arrival service rep took care of me right way. Waited while service was being done. Waiting area is clean, comfortable and spaced out for social distancing. My 4 Runner also needed a tire patched. Everything was done quickly and correctly. Couldn't ask for better results
Excellent experience at IRA Toyota. Sales Rep. Aiman Varoqua was very attentive, helpful and informative because I was having a hard time deciding which car to buy and he gave me options which made it easier for me. 5 stars to him. Thank you A.V.
When you look for a car and find a place with great service and people to help you You can leave this place very happy. Thanks
---
Leave Us A Review