Toyota Dealer near Beverly, MA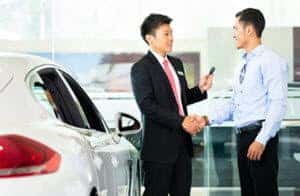 Massachusetts is often known for its charming waterside towns, though Beverly is one that might get overlooked from time to time. But to the team at Ira Toyota of Danvers, Beverly is by far one of the best communities around.
There's a definite sense of culture when strolling the streets of Beverly. On one hand, this may come from the influence of Endicott College and Montserrat College of Art, both of which call Beverly home.
However, the theatres definitely play a big part, too. On one hand, you have North Shore Music Theatre, which has long been known for its concerts. But there's also the Cabot Street Cinema Theatre, which is actually known for hosting the longest running magic show in the country.
If you need to travel from campus to downtown or beyond, our Toyota dealer near Beverly, MA, wants to help out. We wouldn't want you missing any of the great attractions that this town has to offer.  Contact us today for more information.
Why Choose Our Toyota Dealer near Beverly MA?
There's a distinct small-town feel in Beverly. Anytime you walk into a well-loved establishment, there seems to be a few friendly faces already there to greet you.
That sense of ease and familiarity is one that we've worked hard to foster in our Toyota dealership near Beverly, MA. Anytime you walk through our doors, you're sure to be greeted with a smile and a warm welcome.
Likewise, we treat all our customers like the neighbors that they are, with a sense of respect and transparency. Enough so that customers can really bask in the excitement of purchasing a new Toyota.
It may be for this simple reason that our dealership has won a President's Award for customer service from Toyota. However, we also think it has something to do with our inventory…
You'll Find What You Need at Our Beverly MA Toyota Dealership
What are you looking for in your next car? Maybe you want something with a bit of extra fuel efficiency and comfort, such as the Toyota Camry. Or, you might need extra space for your family. In which case, the Toyota 4Runner makes a great choice.
At our Toyota dealer near Beverly, MA, we have new, used, and certified pre-owned models of each, plus so much more. Just be sure to let us know what kind of vehicle needs your lifestyle demands, and we'll match you with the right fit.
Maintaining great prices is important to us, and one of the ways we aim to help you save money is by offering so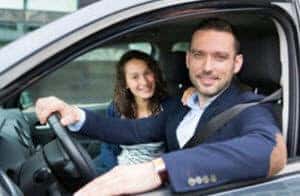 me great specials and incentives. Check out our deals online today to find a coupon for your next visit.
Why Don't You Come Meet Us?
Talking about our Toyota dealer near Beverly, MA, is one thing. But it's much easier if we can just show you what we stand for. After a single visit, our commitment to customer satisfaction and fair business practices should be totally clear to you.
Visit Ira Toyota of Danvers today to learn more!
As soon as I pulled in I was met by a IRA team member who told me how the process would work. Then I was met by another team member Don Mueller. He was great with getting the paperwork going into the system explained everything to me. Told me were to wait and how long it would take. When the service was completed he came to the waiting room walked me to me car and made sure it was all set. They have great customer service and they should be proud of their team members
I have to admit I was nervous before my first service appointment in the new normal. Dennis greeted me and made my appoint quick and easy. I chose to drop my car off and I had it back within 2 hours. Thank you to Dennis and all the staff at IRA
The staff is very prompt, intelligent, and polite, but I'm having the same thing fixed for the 4th time. Toyota always covers the work while The car is under warranty but 4 repairs on a light bar that continues to fail is not good enough
I was greeted right away in a friendly and polite mannet and reassired and the service attendent gave me his opinion of the repair which also reasdired me and i had to wait but there was wster and tv and i had a good expetience when i had to make a payment ad wrll! The attendeant was so nice ! I would recommend him to evetyone!
Service was great. Class Act dealer
Service advisor Denis Husidic was extremely polite, friendly and efficient! Couldn't have asked for better service! Will definitely ask for him when it is time for my next service!
I love danvers IRA toyota friendly service never a problem. All my needs are met all of my questions are answered. Sales manager Jason Andrew's and salesman Fausto were terrific.
Went to other toyota dealers before going to Ira, but they would not let me even look at nor sit in a camry. They said because of covid. I understood but not even let me sit in without a sales person which were all busy. Frustrated I then went to Ira of Danvers. As soon as we showed up we asked a salesman if we could look at camrys, he showed us where they were and we helped ourselves. When we were done we went inside to speak to someone. The team at Ira was extremely helpful and courteous. Inman ...
---
Leave Us A Review