Top Yoga Studios near me Danvers, MA
If you're looking to get into shape, there are plenty of fitness centers and gyms in Danvers to check out. However, if you're looking to add a bit of relaxation, meditation, and spirituality into the mix, then you'll want to try yoga. There are quite a few yoga studios in the area, but we started checking them all out to find out which ones were the best.
Here's a list of the top yoga studios near you in Danvers, MA.
Empower Yoga Studio
45 Enon Street, Beverly, MA Facebook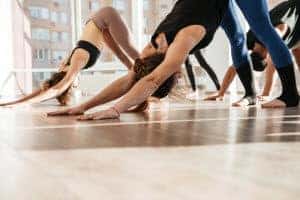 Empower Yoga Studio in Beverly offers an array of classes at affordable rates. The instructors are friendly, knowledgeable, and dedicated to the art and practice of yoga. They're very helpful to newcomers to the studio and to yoga. They offer Power, Power Hour, and Community Yoga, all of which occur in a class room that's between 90 and 95 degrees. Empower also offers Core Focus, which helps strengthen your core by including moves and styles from barre and Pilates, as well as yoga. Get empowered by signing up today!
Flow Yoga Studio
532 Lowell Street, Peabody, MA Facebook Instagram
The staff at Flow Yoga Studio incorporate more than just yoga into their lessons, as they cover a variety of styles and forms, including reiki, barre, and Pilates. They offer several classes designed for specific skill levels and age groups to ensure that everyone in the class is comfortable and moving at a pace that's right for them. Flow Yoga Studio has incentives for new members, including discounted rates, several package options, and even discounts on boutique items. Flow Yoga Studio even earned "Wicked Local" from the Reader's Choice Awards for three years in a row.
Me-Time Yoga
194 Centre Street, Danvers, MA Facebook Twitter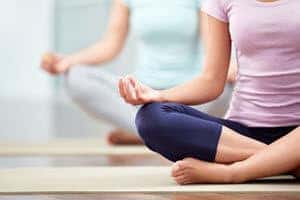 Are you looking to take the time for yourself to achieve the body and flexibility you want? Me-Time Yoga in Danvers aims to help individuals like you work towards these goals in a safe, nurturing, and comfortable environment. They offer small group classes and individual instructions, as well as nutrition consultation, in-home reiki healing sessions, and even message therapy sessions. You can even take lessons via Skype or Facetime if you're out of town or unable to make it to the studio. Get some much needed Me-Time with Me-Time Yoga.
Finding the right yoga studio near you in Danvers can be tough, but now that you're aware of the best ones in the area, you're ready to get started on your yoga journey!