Top Driving Schools near Danvers, MA

When an individual enters high school, there are certain pivotal moments that'll occur in his or her life. One of them is getting a driver's license-and a great way to get said license is to enroll in a driving school, so they can become a confident and responsible driver.
If your son or daughter has approached you about wanting to learn how to drive, then check out these top driving schools near Danvers, MA…
Emile Driving School: With a Focus on Defensive Driving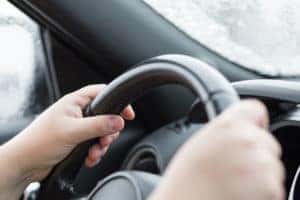 Emile Driving School is all about providing high-quality driving and safety training to individuals ages 16 and up. Plus, with their small classroom setup, you'll get personal attention from instructors, so you can learn everything there is to know to become a great driver.
Founder and owner Joseph Emile Marsan has been in this business for over 30 years. Due to this, he's earned a respectable reputation by colleagues in the automotive industry and hires only the best instructors for his school.
When an instructor first works with a student, they'll need to make sure that the learner knows every aspect of a vehicle, inside and out. Then, that student will go through a 3-week intensive driving school course program to develop great driving skills and learn the rules of the road.
Henry's Everett Auto School: Teaching People to Drive Since 1938
Henry's Everett Auto School is a third-generation family-owned business that's been around since 1938. Not only have they satisfied thousands of customers, but they're also fully licensed by the DOT/RMV, which means you can rest assured that your teenager will receive a great education in order to get their license.
One-week accelerated classes are available, and there are private driving lessons to give you experience on the road. Plus, parents are encouraged to attend a special two-hour class to see exactly what their son or daughter is learning at this driving school.
JLW Auto School: For New & Experienced Drivers
At JLW Auto School, each student will be molded into responsible drivers. The instructors here believe that driving is more than just getting from one place to another. Rather, it's taking their safety and the safety of other drivers on the road into consideration.
That's why this school is great for both new and experienced drivers. Not only can you learn how to drive here, but you can also improve your skills.
Chinese- and English-speaking students are taught here, with instructors who can cater to Mandarin- or Cantonese-speaking individuals. They'll greet every student with a smile and help them become confident on the road in no time at all.
Enroll in a Driving School near Danvers, MA Today
If your teenager is eager to learn how to drive, then you'll want to enroll them in a driving school right away. So, don't wait. Contact any of these driving schools near Danvers, MA, today to get started!