Top Daycares Danvers, MA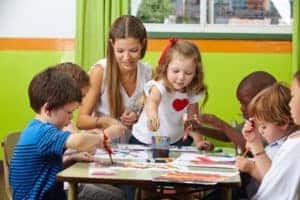 Being away from your little one is always a struggle, but let's face it, sometimes it just needs to happen. If you're a working parent, this is especially the case, but leaving your child doesn't have to be sorrowful. This where the top daycares in Danvers come in.
These establishments not only make sure your children are safe and well taken care of while you're away, they promote growth, learning, and development in fun and exciting ways. So, if you're looking for child care in the Danvers area, these are your go-to spots.
Children's Montessori Center
The philosophy at the Children's Montessori Center is simple but strong–"Prepare the child for the path, not the path for the child". With this mindset, you can rest assured knowing that your kiddo is not only in safe hands, but hands that nurture and allow them to gain the tools they need to become stronger in the future, as well.
They gladly accept children from 19 months to six years, each having their own program based on age group. Toddlers will learn about the seasons through fun activities, as well as all about themselves, family, the community, and the world.
The pre-school and kindergarten program allows children to learn on their own with daily exercises that hone in on math, art, literacy, science, music, and so much more. Start by taking a tour during their next open house!
Jack & Jill Preschool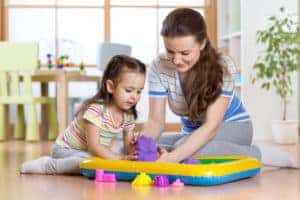 At Jack and Jill Preschool, they believe that early childhood should be fun and full of learning, exploration, and security. This is why they allow your little ones to grow at their own developmental pace through a plethora of activities they are sure to love.
Led by highly-trained and experienced professionals in the field, your child will develop tons of skills through singing songs, creative arts, nature activities, food preparation, and much more. They even take the children on field trips to learn more about the world outside.
All of this takes place in a bright and welcoming facility full of diversity. They also have a large, fenced-in play area that promotes large motor play skills. Your children are sure to learn valuable information here, as well as make great friends along the way.
Allow Your Little One to Flourish
With the help of these top daycares in Danvers, your child will be able to grow, learn, and prepare for the future in a safe place.