Salem So Sweet Festival Danvers, MA
Salem Main Streets is an organization that continues to revitalize downtown Salem, MA, as a vibrant, year-round hot spot. One way they do this is through the various events they hold throughout the year—one of which is especially sweet.
Below is your guide to Salem's So Sweet Festival. Learn all the satisfying details about the 17th annual event, then get ready to hit the streets of this historic North Shore city.
The Sweet Details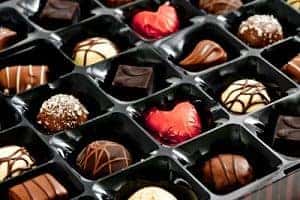 Salem's So Sweet Chocolate & Ice Sculpture Festival takes place shortly before Valentine's Day: February 8-10, 2019. Therefore, it'll be a great event to celebrate with the one you love.
Take to the main streets of Salem to enjoy some mouthwatering chocolates, dazzling ice sculptures, and Valentine's Day shopping. Plus, you won't want to miss the Chocolate & Wine Tasting Kick-off Event on Friday, February 8th at 6:30 p.m.
This fun event will take place at Colonial Hall at Rockafellas. Stop by to indulge in some wine and chocolate samplings from premier restaurants, stores, and sweet shops in Salem.
Sculptures That Are as Cold as Ice
Then, starting on February 9th, you'll want to visit downtown Salem to marvel at the 20+ ice sculptures designed specifically for the event. Here, you can see anything from a dragon to ruby slippers.
What's even more special is that if you take an evening stroll, you'll get to see the ice sculptures beautifully illuminated. Retonica, a full-service rental and event lighting provider, has lent their services to this year's festival. The result is an after-hours winter wonderland that you're sure to love.
Have You Got a Golden Ticket?
To further celebrate Valentine's Day, many businesses are offering chocolate samples and big discounts all weekend. In fact, several of them are participating in the "Golden Ticket" promotion. When you make a full-price purchase at one of these downtown businesses, you'll get 10% off your next purchase at another participating shop.
What's even sweeter is that many restaurants and retailers are offering their own chocolate- and love-inspired specials and events. These will be posted closer to the event, so you'll want to check Salem's So Sweet Facebook page for updates.
Treat Yourself at This Year's So Sweet Festival
We don't know about you, but our mouths are starting to water just thinking about the sumptuous chocolate. For that and beautiful artwork made from ice, be sure to stop by Salem's So Sweet Chocolate & Ice Sculpture Festival in February!