Pizza Places near Me Danvers, MA
Planning dinner for your family or next get together can be a challenge. What could you possibly serve that would please everyone? It's always best to go for a simple, surefire solution: order a pizza.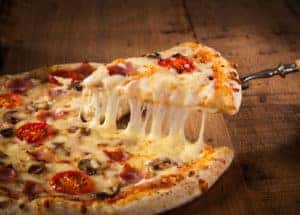 It's hard enough to find someone who doesn't like pizza. But with the quality of these three Danvers, MA, pizzerias, even those on the fence are bound to flip.
For the past 17 years, Gio's has been serving up some of the very best pizza, roast beef, and chicken kabobs in the area (kabobs that you can pile on top of a pizza, by the way). During that time, they've built a reputation on their friendly atmosphere and excellent prices.
Gio's has always been a family-oriented restaurant, first and foremost. It's the kind of place where parents can stop in a pinch when they're pressed for time, for a meal the entire family will love.
The ultimate goal of Panini Pizza is to prepare pizza the old-school Italian way. That means that the dough is prepared on site and aged to perfection, then carefully hand-tossed. When all is said and done, it's placed in a brick-lined oven for incredible flakiness and taste.
The care that the Panini crew places into each pizza is absolutely apparent from the first bite. That gooey cheese and crispy crust are the perfect complement.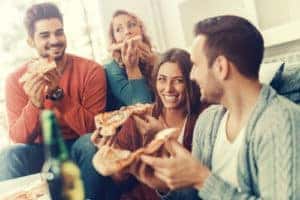 When you see that a pizza shop has been in business for over 40 years, you can rest assured that the team knows not just how to prepare a great pie, but how to treat their customers, as well.
The family-owned Rocco's Pizza House has aimed for authenticity since day one. All their ingredients and menu items have been passed down from old family recipes—the sauce included, which is slow-simmered for two days at a time before being spread over a pizza.
Pizza: It's What's for Dinner
It's hard to bring the whole family together for dinner sometimes. But all you need to do is say the word "pizza," and you'll have everyone running for the table.
Give any of these three Danvers, MA, pizza places a call to place your next order!