Community Spotlight: Nine Bar Espresso

Nine Bar Espresso is proudly serving up coffee and espresso drinks featuring locally roasted beans by Gracenote Coffee Roasters. Their menu also includes premium loose-leaf teas curated by Camellia Sinensis, and freshly baked pastries delivered daily by A&J King Bakery of Salem, MA.
When you're looking to start your morning with a warm drink, or simply stopping in for an afternoon pick-me-up, you'll be pleased with a visit to this premium espresso bar.
Beverage Menu
When it comes to the beverage menu, you'll have the power to customize your drink to perfectly fit your taste buds. Whether you prefer iced or hot, non-dairy or dairy milks, or extra foam, they'd be happy to create a drink that leaves you yearning to come back for more, including: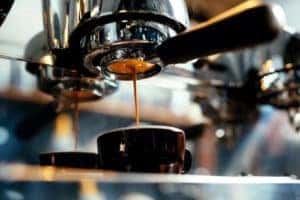 Espresso
Americano
Macchiato
Cortado
Cappuccino
Flat White
Latte
Mocha Latte
When it comes to coffee, you'll have the ability to choose from Filter Coffee, Iced Coffee, and Nitro Cold Brew. Sweeten up your drink with a drizzle of caramel, a sprinkle of cinnamon, or vanilla syrup.
Some offerings over on their tea menu include Chai Latte, Cold Brew Iced Tea, Matcha Latte, and Loose-leaf Tea. Kids will enjoy the hot chocolate and juices.
At Nine Bar Espresso they make drinks that taste just as great as they look, check out some of their foam latte designs over on their Instagram page!
Breakfast & Lunch Menu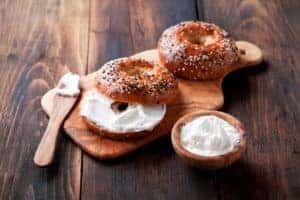 On their food menu you'll find classics like bagels and cream cheese, yogurt parfaits, and avocado sandwiches. Their cream cheeses are homemade right in the shop, and you'll have plenty of sweet and savory options to choose from.
Plain Cream Cheese
Honey Pecan Cream Cheese
Everything Tarragon Cream Cheese
Scallion Cream Cheese
Jalapeno Cream Cheese
If cream cheese isn't your thing, there are also jams, butter, and homemade Butterbean Hummus spreads as well. The pesto and ricotta sandwich and the ricotta toast are a great choice for those who want something light and fluffy, but still filling.
When it comes to their fresh pastries, the selection changes daily. On their Facebook page you'll be able to stay up to date with their pastry menu, seasonal offerings, and hours of operation. Stop by Nine Bar Espresso to satisfy your next caffeine craving!