Jewelry Store Spotlight Danvers, MA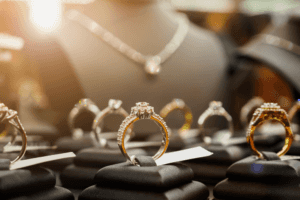 Celebrating an anniversary? Proposing to that special someone? Getting ready to tie the knot? Whatever life has in-store for you, you'll want to celebrate it with a beautiful piece of art. That's why we love Bruce Rogers Jewelry, and recommend it to anyone in the greater Danvers area.
Bruce Rogers takes his work seriously, and it shows. If you need a necklace, ring, set of earrings, or something else, check out Bruce Rogers Jewelry.
See new designs on Twitter!
Who is Bruce Rogers?
At the helm of Bruce Rogers Jewelry is, of course, Bruce Rogers himself. Not only is he a jeweler, but he's also an artist. He has a real passion for jewelry, viewing it as a true art form. Marrying realism and abstraction, the concrete and the abstract, and modern and historical influences, he creates fine pieces that commemorate something special.
Bruce is a well-rounded artist, drawing upon his experience as a painter and performing artist to run his business.
Jewelry Collection for any Taste
When you're shopping for your next jewelry item, you can browse three collections, each with a distinct personality.
The Signature collection includes signed, original designs in 14- and 18-karat yellow and white gold or platinum. He finishes off each piece with hand-selected diamonds, precious stones, and pearls. Choose a ring, bracelet, earrings, necklace, or whatever else you need!
For custom engagement rings, wedding bands, and anniversary bands, check out the Wedding collection. Bruce will design your piece to your liking, with or without diamonds or precious stones.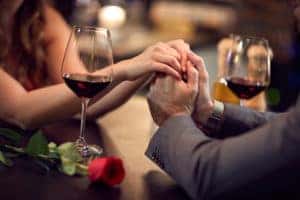 Finally, there's the Marblehead collection, which was inspired by living and working in Marblehead, MA. These nautical designs include famous Marblehead sights like the Lighthouse at Chandler Hovey Park, Abbot Hall, and other recognizable locations and objects inspired by the seaside air.
Design Your Dream Piece
While you're welcome to select a popular design, Bruce also offers custom-designed items so that your piece speaks to you with exactly what you need it to say. He's constantly creating new designs when the inspiration strikes and working to bring a client's emotions to life. Contact him to work with him one-on-one and create the perfect piece for you.
Contact Bruce Rogers to get your custom design and be sure to check in on Facebook!