How to Rotate Tires
Since front and rear tires wear differently, it's vital that they get rotated regularly. By doing so, you can ensure a smoother and safer ride in Danvers, Peabody, or Salem.
So, we'll tell you exactly how to rotate tires and when this automotive work should be completed. Plus, we'll tell you how to get a tire rotation done at your local service center.
Read through our informative guide, then contact us at Ira Toyota of Danvers when you need service.
Steps to Rotate Tires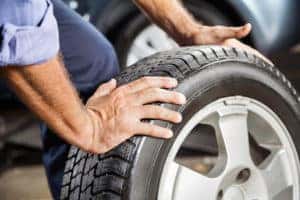 In order to rotate the tires, you'll need to complete the following steps…
Loosen the lug nuts on all the wheels, then raise the vehicle and secure it on jack stands.

Remove the tires and rotate them according to the appropriate pattern.

Screw the lug nuts back onto each tire.

Lower the car from the jack stands.
Tire Rotational Patterns
How you need to rotate the tires all depends on what type of tires and vehicle you have. There are directional and non-directional tires, with the former having a tread pattern that's designed to rotate in one direction only. There are also staggered fitment tires, which are different sizes and/or offsets between the front and rear.
Furthermore, front-wheel, rear-wheel, 4-wheel, and all-wheel drive automobiles will vary in their rotational patterns.
For instance, if you have a front-wheel drive car, you may either get the Forward Cross or X-Pattern rotation. With Forward Cross, the front tires move back to the rear on the same side, while the rear tires move to the front on opposite sides. With an X-Pattern, the front tires move to the back on opposite sides, while the rear ones move to the front on opposite sides.
Then, there's Rearward Cross, which is for rear-wheel or 4-wheel drive automobiles. This is when you move the back tires up to the front on the same side, while the front tires go to the back on opposite sides.
To know which way your tires need to turn, either refer to your owner's manual or look for little arrows or triangles on the tire sidewalls.
When & Where to Get Your Tires Rotated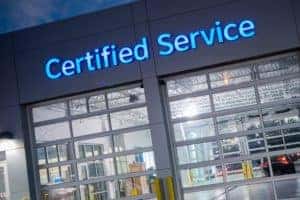 It's recommended to get the tires rotated every 5,000 miles. Also, you could simply get one every time you get an oil change.
To make things easier for you, you can get your tires rotated at our state-of-the-art service center. Here, you'll find certified technicians using advanced tools and technologies. With their skills and expertise, they can perform a tire rotation quickly and efficiently. That way, you can get back on the road in no time.
Plus, we have a comfortable lounge for when you want to wait for your car and courtesy shuttle service for when you don't. This is our way of making things as convenient for you as possible.
Schedule a Tire Rotation Today
If you need to get a tire rotation near Danvers, Peabody, or Salem, don't wait. Schedule service at Ira Toyota of Danvers today!