How Often Should You Rotate Your Tires?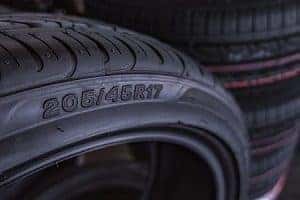 If you think of your tires like you think of shoes, it's helping in getting to understand the inner workings of the importance of tire maintenance. While you can walk around the Danvers, Salem, and Peabody areas in older shoes, they may not be as comfortable, and you won't walk as far, right? The same goes for the tires on your car.
Your front wheel drive car may drive just fine with older tires on it, but you may start to notice reduced gas mileage or a weird sound. Much like your aching feet, the worn tires do affect your vehicle, so most service technicians recommend frequent tire rotations in order to keep your car operating at its highest level. At Ira Toyota of Danvers, we'll walk you through how often this service needs to be performed.  Schedule a service appointment today to get started.
What Is a Tire Rotation?
When you have a front wheel drive vehicle or a rear wheel drive vehicle, the two tires on which the drivetrain is focused wear out faster than the others. On a front wheel drive car, your back tires will likely last a great deal longer, while the front start to lose their luster. During a tire rotation, your service technician works to ensure proper wearing by routinely switching those tires around.
Using the example of a front wheel drive car, you don't want to have to replace the tires before the end of their lifespan, so you'll need to keep up with the tire rotation needs. Usually, every five thousand miles, it is recommended that you get the car serviced to have the front two tires moved to the back and vice versa to promote even wear.
Why Do We Rotate Tires?
Let's go back to the shoe example; your favorite running shoes show signs of wear, correct? The treads are more worn down, and you can tell your strike pattern of how your feet hit the pavement. Your tires are much the same in that they can tell the story of how you drive, but you want to avoid having them show it off too early.
Most tires are expected to last at least 50,000 miles, but if you're not using a proper rotation schedule, you will find that they're wearing out faster. For this reason, the longevity of the tires, you should be rotating every three to four months or with every oil change, if you're driving the standard 12,000-15,000 miles per year.
Where Do I Rotate My Tires?
When it's time for the tires on your primary vehicle to be rotated, come see us and we will get you fixed up in no time. Our technicians in the tire center are well-versed in all the ins and outs of tire care and they'll be able to get your tires switched in an efficient manor for your utmost convenience.
For more convenience, feel free to head over to our service center page and schedule your rotation appointment online. With this system, you can schedule an appointment that fits perfectly into your schedule, all from the comfort of your own home or office.
Visit Your Tire Shop in Danvers, MA
Not only can you have your tires rotated for optimal driving in the Danvers, Peabody, or Salem area, but we also perform many other services as well. Our service and parts center is ready to take on any routine maintenance or not so routine issue. At Ira Toyota of Danvers, we also have a full team of sales associates and finance specialists should you decide that a new car better fits the bill!