Honor Flight Partnership

At Ira Toyota of Danvers, we love serving the communities of Danvers, Peabody, Salem, and beyond. We also love supporting organizations that back the greater good, which includes Honor Flight of New England. This group puts focuses on helping veterans make their way to the nation's capital.
We'll tell you all about this association and the work we do with them. Read through the information below and feel free to contact us if you have any questions.
What Is Honor Flight New England?
Honor Flight New England is a nonprofit organization that's dedicated to honoring the United States' most senior veterans.
They transport older servicemen to Washington, D.C. to visit and reflect at their memorials. This is at no cost to them; instead, they can do this through generous donations from individuals and businesses.
These heroes don't ask for recognition for their services, but we highly believe they deserve it. That's why we're proud to be an official Toyota dealer of Honor Flight New England.
How You Can Contribute
It's through this partnership that we help distinguish survivors of WWII and the Korean War. We want to make sure they can pay their respects to their fallen soldiers. Therefore, when you purchase a new Toyota model, we'll donate $100 to Honor Flight New England.
Simply mention the program, or bring in this ad, and we'll make that contribution happen.
Shopping for a New Toyota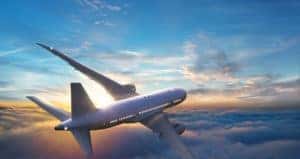 Before we can donate that money, though, you'll need to decide which Toyota works for your lifestyle.
We have lots of new sedans, trucks, and SUVs to choose from, such as the:
You can actually find our entire inventory online. Either look through each listing one by one or use the search filters to help narrow down your options. Then, when you click on a specific model, you'll find photos, specs, and features.
After finding a vehicle or two that interest you, you can visit our dealership to test drive them. By the end of each drive, you should know which one is right for you.
Then, stop by our finance center and mention the Honor Flight New England program. We'll make that donation, and you get to feel good knowing you supported a great cause.
Help Support This Cause Today
Honor Flight New England is close to our hearts, and we're proud to partner with them. If you want to learn more about this organization, contact Ira Toyota of Danvers.  Then, if you're ready to start shopping for a new Toyota, visit our dealership near Danvers, Peabody, and Salem.
We look forward to working with you in finding your dream car, and we're happy to have you support this great cause!