Fishing Charters Danvers, MA

Danvers MA Fishing Charters for Any Occasion
Are you ready for an epic fishing trip you and your buddies won't soon forget? Is a luxury yacht excursion more your speed? The following Danvers, MA, charters are sure to provide you with the experience you're looking for. Read on to get a preview of what you can expect from each one.
Carol Kent Yacht Charters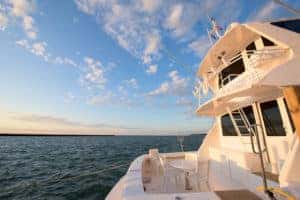 Whether you're new to the world of yachting or you're a seasoned enthusiast, Carol Kent Yacht Charters can get you set up with the ideal combination of vessel and destination to fit your experience level, interests, and needs. This luxury yacht charter can accommodate anything from private parties to business outings to more intimate affairs.
Below are just a few of the destinations available:
The Bahamas
Alaska
The Mediterranean
Tahiti
The Galapagos Islands
Take a look atCarol Kent Yacht Charters Facebook page to see some beautiful videos and photos of life out on the water.
CB Charters
With Connemara Bay Fishing Charters, you can explore the majestic waters off of beautiful capes and beaches to fish for all the striped bass, haddock, cod, and tuna you can get your hook into.
Read on for a sample of what CB Charters provides:
Striped Bass and Bluefish Charters. Whether it's for a full or half day, these charters are never more than 15 minutes out.
Tuna Fishing Charters. As the name suggests, giant bluefin tuna can get pretty large and weigh more than 1,000 pounds. On top of that, they can swim as fast as 50 MPH. To be sure, this makes for an exciting day of fishing!
Deep Sea Fishing Charters. Fish for such delectable deep-sea fish as cod, haddock, pollock, and cusk.
CB Charters also offers lobster tours and shark fishing charters.
Stop byConnemara Bay Fishing Charters Facebook page to see where all the action is.
Sweet Dream Fishing Charters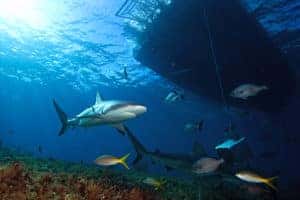 The professional sport fishing charters provided by Sweet Dream Fishing Charters give you the opportunity to catch sharks, giant bluefin tuna, school tuna, cod, haddock, Bluefish, striped bass, and halibut. From their Cape Ann Marina port, Sweet Fishing Charters frequent scenic Stellwagen Bank, Tillies Bank, and Jefferies Ledge.
When you charter with this experienced outfit, you also get their fully capable sport fishing yacht, the F/V Sweet Dream. This 38-inch custom-built boat houses a powerful diesel engine that delivers 720 horsepower and can get up to 28 knots. The F/V Sweet Dream features a large, enclosed heated and air-conditioned cabin that accommodates six passengers.
Here are some of the trips Sweet Dream Fishing Charters offers:
In-shore fishing for striped bass and bluefish for four to five hours
A 10-hour trip for giant bluefin and school tuna
A 10-hour Combo trip for Tuna and Groundfish
Nine to 10 hours of shark and groundfish angling
Offshore Ground Fishing for cod, haddock, and pollock for nine to 10 hours
Visit Sweet Dream Fishing Charters on Facebook and check out what's biting!
The Fish Are Biting
If you're ready to start planning the trip of a lifetime, go ahead and contact the above charters near Danvers, MA, to get even more acquainted with each one.