Dog Sitters Danvers, MA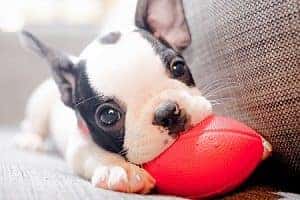 For top-quality pet services, check out Four Leggers Doggie Daycare. They provide everything here for your pet, including:
Daycare
Boarding
Grooming
Hiking
The facility boasts an indoor/outdoor play space that's over 4,000 square feet. Plus, dog training will keep your pup on their best behavior, and pet grooming will have them looking better than ever.
Pet sitting is available, too, for your convenience. Your dog can stay at one of the staff member's homes, or they can make multiple trips to your house. That way, the dog will feel comfortable staying in their environment, and you can rest easy knowing a qualified individual will be caring for your loved one.
Check out Four Leggers Doggie Daycare on Facebook for more info on all their services.
The K9Edge: Taking Care of Your Pooch, Day or Night
At The K9Edge, you can ensure that your fur baby will be well cared for. That's because this full-service facility is housed by qualified workers 24/7.
During the day, your dog will get plenty of exercise in one of the three play areas. Plus, all the animals will get plenty of time, attention, and space, and the play area is kept at an optimal temperature throughout the year.
At night, your pup will sleep soundly on a raised Kuranda bed. They'll be fed twice a day for the duration of their stay. They'll also be bathed and get all nice and clean before you pick them up.
In addition, this facility offers Date Night Care. You may wish to go out on the town with your loved one but are worried about leaving your pet at home. One weekend a month (Friday and Saturday nights), the K9Edge will take care of your doggie between 5:00 PM and 11:00 PM, so you can go paint the town red.
Learn more on The K9Edge Facebook page.
Get a Sitter for Your Dog in Danvers MA Today
No matter which doggie daycare you choose, you'll know that your pet will receive first-rate treatment. If you need a dog sitter in Danvers, MA, don't wait. Contact either one to receive a spot for your pup today!