Certified Pre-Owned Toyota Danvers, MA
If you're looking for a new set of wheels to help you get to the many sights and attractions around town, a certified pre-owned Toyota is truly a great choice for Danvers, MA. The Ira Toyota of Danvers team knows that firsthand.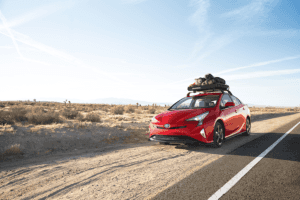 Just like you, we've lived in this area for many years. And during that time, we've gotten to visit many of Danvers' best attractions, like the CoCo Key Water Resort. This makes for a great getaway no matter what time of year it is.
We've even spent time at hot spots like the Liberty Tree Mall and Glen Magna Farms, both of which make for great little family trips.
A certified pre-owned (CPO) Toyota is perfect for families and single drivers alike. So, no matter what your needs (or your destination) might be, a Toyota should be an excellent fit.  Contact us today to start your car buying process.
Why the Certified Pre-Owned Toyota is the Right Choice for Danvers
Vehicle reliability is key when you live in Danvers, MA, which is why the certified pre-owned Toyota is such a good choice. While the quality of our standard used Toyotas always exceed expectations, you'll find that the CPO inventory comes with extra peace of mind.
See, every CPO car that ends up in our possession undergoes a rigorous multi-point inspection. Anything that doesn't meet our standards is then either replaced or completely refurbished. That way, it qualifies for a new limited warranty.
If you'd like, you can check out our CPO selection online today. When you see something that you like, just get in touch online or over the phone. We'll schedule a test drive for you as soon as possible.
Financing Your CPO Car
As easy as it is to find your CPO Toyota at our Danvers, MA, dealership, we think you'll find that it's just as easy financing it. Especially when you're working with our finance team.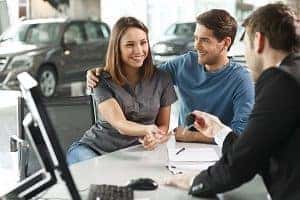 These professionals are here to shoulder all the effort for you. Basically, you just need to provide them with some basic information, and they'll do all the work to secure your auto loan. This is true even if you have a less than ideal credit history!
Trusted Service for Your CPO Toyota
The most important aspect of owning a certified pre-owned Toyota here in the Danvers, MA, area is staying up to date on service. Without the necessary routine maintenance and repairs, your car could easily fall by the wayside.
Our technicians are happy to keep your car in great shape. As soon as maintenance is due, be sure to contact them online or over the phone. We'll schedule your appointment at the next convenient opportunity.
Are Your Ready to Find Your Next Toyota?
When you need to get behind the wheel of a certified pre-owned Toyota here in the Danvers, MA, area, Ira Toyota of Danvers is one of the best places to do so. With our expansive inventory and outstanding customer service, you should have no problem finding exactly what you need.