Best Thrift Shops Danvers, MA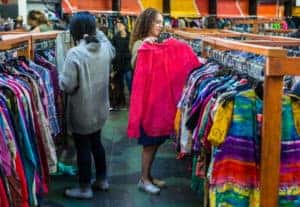 What makes thrift stores so great is you can find some personal treasures that you won't find at many other stores! With a unique collection of goods and items ranging across all different styles, you may be able to find something special at one of these thrift shops near Danvers, MA.
Revival Fashion Consignment
This resale shop features a variety of stylish clothing and accessories from popular brand names for women. If you've got a new job, you can shop for a new wardrobe among their business attire that has casual and professional clothing to choose from. Even go shopping for a loved one and find a new handbag, purse, or elegant piece of jewelry for the perfect gift.
Do you have a special occasion coming up and are looking for something to wear? Revival has a collection of dresses of various styles and colors for you to pick out the one that matches your personal taste. You can even make a fun night out of shopping at Revival! Grab six or more of your friends and check out and try on the clothes Revival has while enjoying some cheese, crackers, and wine.
When it comes time for spring cleaning and you're looking to pass along designer items that are in your closet, you can also consign them to Revival.
Witch City Consignment & Thrift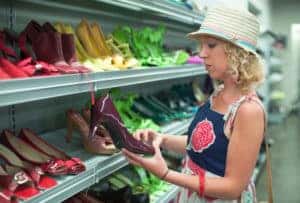 At Witch City Consignment & Thrift, you can find unique pieces that can add the perfect complement to your family room, kitchen, or bedroom. With large furniture or smaller accessories to decorate your home, you won't find antique goods quite like the selection at Witch City! They also have various jewelry, designer handbags, and vintage clothing to help you style and accessorize your own personal look.
When it comes time to sell your own stuff, they can help as well! Whether you're moving or have items sitting around your home you think someone else might get better use out of, Witch City will be able to buy your items from you.
You can even donate your items to Witch City to help support the Northeast Animal Shelter. All the proceeds Witch City receives for your donated items will go directly to their furry friends at Northeast Animal Shelter to help out with their cause!
Go on a Shopping Spree!
Spend the day shopping at these thrift shops to find some amazing items you won't be able to get at any other store!