Best Coffee Cafes near Me Danvers, MA
Whether your morning is already lagging or you're suffering through a bad case of the midday doldrums, sometimes you just need a pick-me-up. And more often than not, nothing can put the spring back in your step quicker than a fresh cup of coffee.
If the office coffee pot just isn't doing it for you, then you're going to need to venture out into town. Fortunately, Danvers, MA, has a few excellent coffee cafés just a stone's throw away.
When an eatery uses super fresh ingredients, no matter what they may be, you can really taste the difference. So, the locally-sourced, humanely and sustainably produced ingredients used at the Daily Harvest Café really shine through.
Out of all the menus on this list, Daily Harvest probably has the biggest. Beyond mere coffee (good as it may be), they have wraps, soups, sandwiches and more for every meal.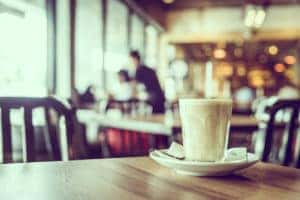 If a trip to Italy has been on your bucket list for a while, then you'll really appreciate what Daniella's Café & Market brings to the table. With an intimate space bedecked with mosaic marble floors, soft Tiffany lighting, and several quaint bits and baubles, it's about as close to the traditional Italian café as you can get.
Their menu reflects these traditions, as well. It's filled with hand-rolled pastas, fresh-baked breads, and a wide selection of pastries. The latter are a perfect accompaniment to your coffee.
Just in Time Café is a family-owned and operated eatery that was founded with one goal in mind: to help you relax. The atmosphere they've cultivated is one in which all customers can really kick back and take a break from the stresses of everyday life.
Their freshly brewed coffees and espressos may be the highlight of their menu. But they also offer a wide variety of teas, smoothies, and delicious foods.
Your Coffee Break Starts Now
Your next cup of coffee shouldn't be something you pour down your throat just for the caffeine boost. On the contrary, it should be something that you can sip and savor. At these three Danvers, MA, cafés, it certainly will be. Check them out today!