Antique Shopping Danvers, MA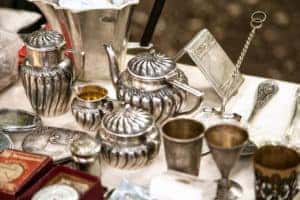 There are many people who only like to buy new, never been used items. But, for others, there's something special about buying antiques. They tend to have a lot of charm and may even come with a rich history behind them.
Finding such items is fun, too. You get to sift through a bunch of odds and ends to find that one gem, which will make the whole process quite rewarding.
If this is something that interests you, then you'll want to visit the following antique shops near Danvers, MA…
Boston Consignment: Selling Unique Items for Your Home
Boston Consignment opened in 2001 by Real and Shelia Roy. Its original location was in Connecticut. Today, it's just outside of Boston on the North Shore. However, the place has become so popular that customers from all over New England flock to find one-of-a-kind pieces for their homes.
If you're looking for stylish or eclectic furniture, you'll find it here. Whether it be a cabinet for the living room, a table for the dining room, or even a bed, there are lots of great items to peruse through. However, you'll find more than just furniture, as the store also sells things like:
One thing to keep in mind is that the inventory is always changing, so you'll want to visit often to see what the new offerings are. Plus, unlike a department store, you'll usually only find one version of a specific item. So, if there's something you have your eye on, be sure to snag it up right away.
See what items are for sale now on the Boston Consignment Facebook page.
Pickering Wharf Antiques Gallery: A Collection of Rare Finds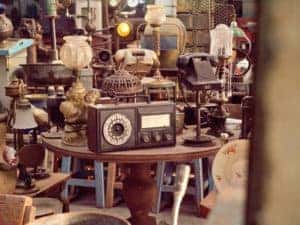 Pickering Wharf Antiques Gallery has been showcasing their assortment of rare items for over 30 years. Plus, what's great about this place is that they have such a large variety of objects for sale. Things like:
Books
Toys
Pottery
Vinyl LPs
They also have memorabilia for sports and politics, along with ones for Salem, where the store is located.
If you're looking for items with a specific subject, you can be sure to find it here. Looking for something with a nautical theme? Check out the antiques that'll make you feel like you're on an old sailboat. Or maybe you want something with a little mid-century style. If that's the case, then be sure to check out the various tableware, figurines, and more that reflect this point in time.
Check out Pickering Wharf Antiques Gallery on Facebook to learn more.
Visit an Antique Shop near Danvers, MA Today
If you're on the hunt for a special item or two, then don't wait. Grab a friend or family member and head to one of these Danvers antique shops today!