What Makes a Car Pass a Car Inspection?
Drivers in Danvers, have you had your car inspected recently? That Massachusetts vehicle inspection is due every year without fail. To make sure you're ready to safely travel the roads around Peabody and Salem, schedule your next inspection at Ira Toyota of Danvers.
What makes a car pass inspection? We're here to answer that very important question. We take care of the necessary tests to ensure that your car is road-ready.
Car Inspection Emissions Testing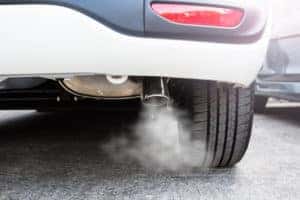 Cars can be helpful in so many ways, but they'll contribute to air pollution if not properly cared for. We all want to be able to breathe clean air. That's why your car must pass an emissions test each year.
Maintaining your car keeps it running smoothly, but preventive maintenance helps reduce harmful emissions. Having the engine looked at, and changing the oil, can go a long way. If the Check Engine light has turned on, it may be trying to tell you of an emissions-related concern. Have you noticed that your gas mileage has decreased in recent weeks? Service may be needed.
Malfunctioning engine components, an engine misfire, or catalytic converter issue may lead to a vehicle not passing an emissions test. We'll provide the fix and get you back on the road with your inspection sticker in tow.
Massachusetts Safety Inspection
Each safety inspection starts with a visual overview, which includes verifying your registration, vehicle identification number (VIN), and license plate. Once we've completed this, it's time to move on and test your vehicle's key components.
That means we'll test the brakes, including the parking brake and service brakes. Exhaust system components get a once-over. If any blue or black smoke is detected to be coming from the tailpipe, we'll work to correct the issue.
An inspection also involves a look at the:
Exhaust system
Steering
Horn
Lights
Tires and wheels
Bumpers and fenders
If your car fails inspection, you can get it re-inspected within 60 calendar days at the location where it was originally inspected. Have questions about your next safety inspection or emissions test? Contact our service technicians for the answer.
Schedule an Emissions Inspection
When it's time for your emissions inspection, schedule it with our knowledgeable Toyota service technicians. Our goal is to make sure you're able to enjoy the driving experience, so schedule an emissions test on our website today. Of course, you're always welcome to give us a call and do it the old-fashioned way by phone.
We provide the service your car needs throughout the year: changing the oil to benefit your engine; rotating the tires to provide the best possible fuel economy; and checking the brakes to ensure a safe drive.
Inspection Time? Visit Our Toyota Dealership
Whether you drive a Toyota or another manufacturer's car, have your Massachusetts state inspection completed here at Ira Toyota of Danvers.
Now that you know what makes a car ready to pass a car inspection in Danvers, schedule your yearly test online today. We can have you back on the roads around Peabody and Salem as soon as your car passes the emissions and safety test!