How Long Does an Oil Change Take?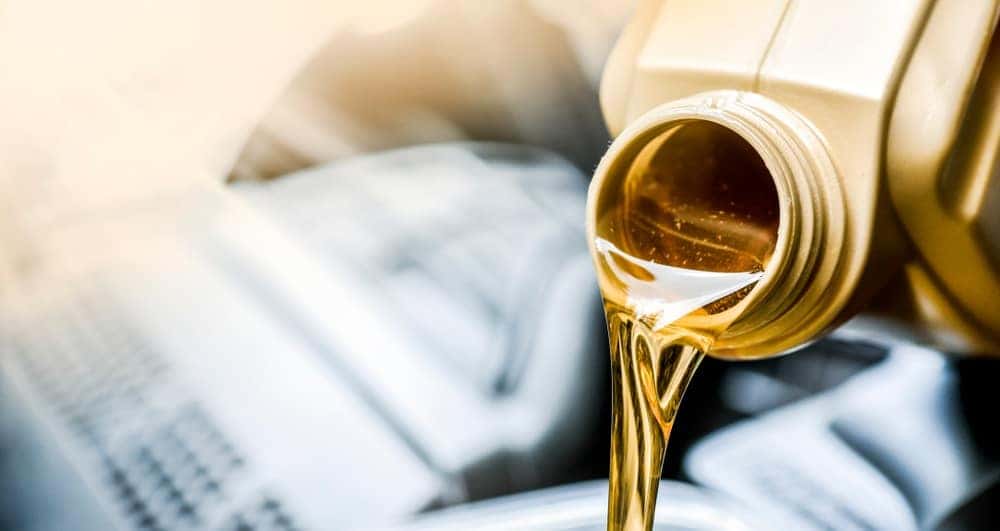 Having an oil change completed is one of the most important things you can do for your car. Changing the oil ensures the engine is properly lubricated, so the car performs well on the roads of Danvers, Peabody and Salem.
If you're wondering, "How long does an oil change take?" rest easy because the service professionals at Ira Toyota of Danvers are well-versed in all types of service, and when it comes to oil changes, we'll work efficiently to return your car to the road as soon as possible. Generally, an oil change takes about 30-45 minutes. On this page, we'll discuss the oil change process and what to look out for if you don't know when your last oil change was. Continue reading to learn more or skip to scheduling your oil change right here!
How Long an Oil Change Takes

Having an oil change completed is an easy commitment. Typically, an oil change takes about 30-45 minutes.
The process includes draining out the existing oil and changing the oil filter, then placing new oil into the engine. After this has been completed, our Toyota technicians inspect the engine briefly to make sure everything looks right. We'll also check the fluid levels, including coolant, windshield washer fluid and brake fluid and top them off if necessary.
When visiting, you get more than just top-notch service, you get free snacks and beverages at our full-service café. If you're combining an oil change with another of our services and want to get on with your day, we offer a courtesy shuttle service to minimize interruptions to your daily tasks.
When to Change Your Oil
Every manufacturer has different specifications for when an oil change should be performed. It's important to keep an eye on the odometer or the oil monitoring technology that many vehicles offer. You can also call on your owner's manual to find out when your car may need an oil change.
Following are some things to look for when driving if you're not sure of the last time an oil change was performed:
Loud clanging sound in the engine.
Oil smell inside the car.
More frequent trips to fill up at the pump.
A frequent, loud engine noise is the most common symptom. Clean oil keeps the engine running the way it should. If the oil isn't changed, the engine will make noises because it isn't being properly lubricated by clean oil. We'll be happy to offer an oil change, so your car runs smoothly once more.
Our Service Deals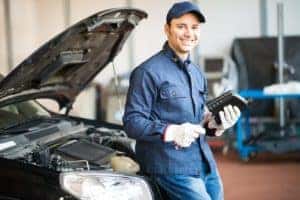 Our experienced technicians are standing by, ready to perform an oil change for your vehicle! To protect your car, it's important to have an oil change done about every six months or 5,000 miles, but we'll certainly let you know if that number should be changed in any way.
You can also check out our current service specials to find a great deal on your next maintenance appointment.
Schedule Your Oil Change with Ira Toyota of Danvers Today!
To put it simply, you have no need to wonder, "How long does an oil change take?" because our team at Ira Toyota of Danvers is here to get you driving as soon as possible. An oil change is a relatively quick service, but it's one you can't miss out on. Clean oil keeps your vehicle's engine properly lubricated and ensures your car stays on the roads of Danvers, Peabody and Salem.
Contact us to schedule an oil change today!
I had a very good experiance today my service advisor Bruce was great.
Great service advisor -Steve Mahan. Work done we'll. Response service. Have both cars serviced here and have been satisfied with their work. People are helpful.
I went in so I could get my vehicle serviced and was attended by MATT BUONOMO during my visit there. I have to say that the level of service I received was far greater than expected. I've worked in the Customer service side of the industry and I have to say that this is the way each and every customer should be treated. Thank you guys. Regards, Julio DeJesus
Came in for my appointment and everything went smoothly ira has the best customer service of all the dealerships i ve been to i will be a repeat customer and referr my family and friends
After being highly disappointed with Ira Toyota of Tewksbury, me and my wife decided to give Ira Toyota of Danvers a shot. We met with Sean and expressed our willingness to buy an SUV within our budget. After careful consideration and some negotiations, we bought a hybrid Venza for my wife. Sean was very direct but professional during the whole process. He made the process very simple and easy. He was very thorough while explaining the features of the new Venza which made our experience simply amazing. Kenny the account manager was also very quick and efficient. We would highly ...
Very satisfying with the service ,Matt B my advisor is excellent and always make sure we got the best service always . Very professional and effective .
Customer service rep. Denise Breen was wonderful and a delight to talk to. Denise made the whole process very easy and painless. The service done on both doors and drivers side window came out great. What a world of difference going from Woburn Toyota to Ira Danvers Toyota. Ira Danvers renewed my faith in Toyota and I recommend anyone looking for a car or service to go there. Thanks again!
The Ira Toyota Team is great. They always put a smile on my face and provide quick and reliable service, I have been a customer for almost 20 years.
---
Leave Us A Review