How Long Do Brake Pads Last?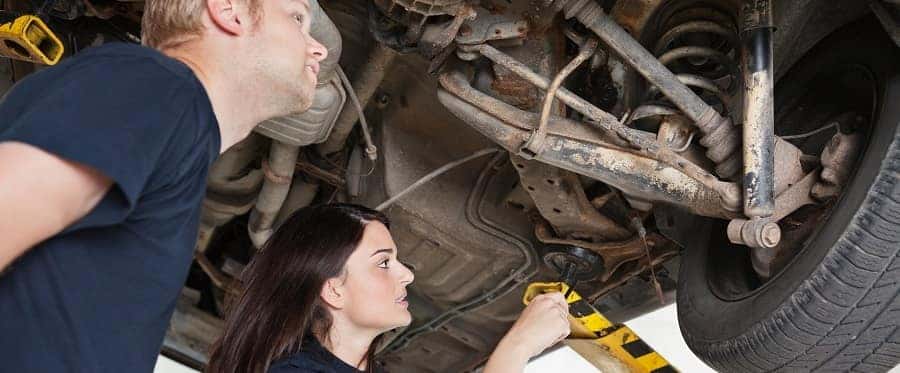 It's safe to say that brakes are the most important safety feature in a vehicle. Without them, you could get into a serious accident in Danvers, Peabody, or Salem.
That's why it's crucial to keep up with maintenance on your entire braking system, including the brake pads. How long do brake pads last before they need to be replaced?
We'll answer that question in our guide to brake pads. Learn all about them below and contact us at Ira Toyota of Danvers if you have any questions.
Brake Pad Lifespan
How Long Do Brake Pads Last?
Brake pads generally last between 30,000 and 70,000 miles, but some can last as long as 100,000 miles.
There are many factors that account for this wide range. First, brake pads come in a variety of types and compositions and are attached to even more varying brake systems and rotors. These large number of combinations will affect the life of a brake pad. Added to that are heat, pressure, and friction, which may start to wear down faster than you'd like.  When that happens, you'll want to schedule a service appointment as soon as possible.
How to Make Brake Pads Last Longer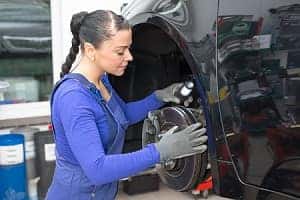 There are ways to extend the lifespan of brake pads. One way is choosing the right type for your vehicle. There are several types of brake pads out there, including:
Organic: Made from non-metallic fibers bonded into a composite material and added with fillers. These pads are generally softer and quieter than others but may wear down faster.
Semi-metallic: Made from about 30% to 65% metal and commonly use steel wool, wire, copper, or other materials. While highly durable, they may wear brake rotors faster. They also may not function well in very low temperatures.
Synthetic, or Ceramic: Made from a mixture of non-organic and nonmetallic material, like fiberglass or aramid fibers. They weigh about half the weight of the average pad. They're also stronger and offer better stopping power. Though, they cost about twice as much as other pads.
Not only is choosing the right brake pad important, but adjusting your driving style is, too. Speed is a big factor in limiting brake pad life. Driving fast then stopping suddenly will burn brake pads very quickly.
Cargo can be another contributing factor. The more stuff you have inside your vehicle, the heavier it'll weight. More mass means more brake power is needed to slow down and stop your car.
You'll also want to get the brake fluid flushed regularly, about every 25,000 miles. If the brake fluid is dirty or at a low level, then that'll catch up to the brake pads. Brake fluid is what lubricates the entire braking system, including brake pedals. When the fluid is dirty, the pedals won't work correctly, which will affect the pads.
Schedule Brake Pad Service
If your car's brake pads need to be checked out, then schedule service your brake service at Ira Toyota of Danvers. Our technicians either repair your current brake pads or replace them with the right type for your vehicle.
We'll only use genuine parts to keep your car running well for a long time. We'll also work quickly and efficiently, to get you back on the Danvers, Peabody, and Salem streets in no time.
Don't wait.  Schedule a service appointment today!

Better experience than the last time I was there. Nice to see someone greet you as you drive in to the service area. They were waiting for cars to come in
Don, the service advisor was terrific. Very personable and knowledgeable. Explained some things that were confusing to me as they weren't on my 2014 RAV 4.
Went in for a 15000 service appointment. Booked appointment on line which was very easy to do. Upon arrival service rep took care of me right way. Waited while service was being done. Waiting area is clean, comfortable and spaced out for social distancing. My 4 Runner also needed a tire patched. Everything was done quickly and correctly. Couldn't ask for better results
I have been shopping with this location for years and i have always found myself with a good experience in every possible way every time.
At IRA Toyota of Danvers I always received top quality service from all the personnel that work there. From sale to service. On also from personal to make a appointment.
Great service at Toyota Danvers today!!! Quick turnaround and friendly staff. Service director, mitch Dick was very helpful. Speedy oil change and new inspection sticker.
The staff was professional efficient and pleasant. I was greeted at the door, safely led and directed to desk with prompt no wait recognition. Instructions to pickup car were exact and fulfilled. Nice job.
Top notch service and professionalism. I feel comfortable bringing my car in for service. Even in these times with human distancing. I would recommend this service department without hesitation.
---