How Do I Lease a Car?
In the past few years, you may have noticed more and more friends and family members leasing cars here in the Danvers, Peabody, and Salem area. It's an increasingly popular option, though not all drivers understand how it works.
If you're wondering how to lease a new car, you'll want to check out this article by the Ira Toyota of Danvers team.  Contact us today to get started.
3 Simple Steps to Leasing a New Car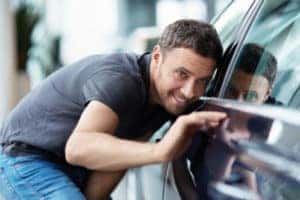 Leasing is a simple and cost-effective financing option that can be boiled down to three easy steps:
Make a small down payment (less than what you'd put down for a new car).
Select your lease term (which will then determine the cost of your monthly payments).
Enjoy your ride until the date of term expiration (followed by a hassle-free return).
When it comes to leasing vs. buying a vehicle, you'll notice that lease payments and down payments are much smaller. This is because, instead of paying for the car's full value, you're only paying for the depreciation that occurs during the years you have it.
What Are the Benefits of Leasing a Car?
One reason that leasing has become popular recently is that it comes with a lot of benefits-and we're not just talking about the lower payments!
You'll always have a newer car. After a few years, a car is bound to become a little outdated. However, with a lease, you can just trade in for something brand new when the vehicle starts to get old.
You don't have to worry about long-term commitment. Not all drivers want to be tethered to a single model for years and years. Fortunately, leases don't lock you in. You can try more models this way.
Depreciation isn't really a problem. When you buy a car, close to 20% of the value depreciates in the first year alone. That's essentially money lost. However, it's not something you need to be concerned about with a lease.
Our Team Can Help You Lease Your Next Car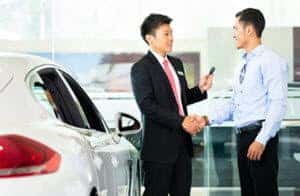 With so few steps involved, leasing a car is a pretty quick and simple process. This is especially true when you have a skilled team of finance professionals walking you through everything.
The team at our finance center will work with all customers, even those with bad credit. No matter what, there's an automotive solution just for you-and we want to help find it.
We Have Great Lease Deals & Incentives
You're already saving money on your lease, but we want to help sweeten the deal. That's why we tend to offer regular lease specials and incentives that can help you lower your monthly payments even further!
Find a New Car to Lease Today
Leasing sounds like a good deal, doesn't it? Now that you know how it's done, why not get started finding a great new car to lease here in Danvers, Peabody, and Salem? To do so, browse the Ira Toyota of Danvers inventory online today!