Smoothies near Me Danvers, MA

What happens when natural ingredients and delicious taste come together? You may get a smoothie from one of the shops on this list. Each of these fine establishments crafts smoothies to deliver on flavor as well as on health. Some of their blends are even nutritious enough to serve as meal replacements!
If you're looking for smoothies near Danvers, MA, you won't want to miss the unique items on the menu at these three cafés: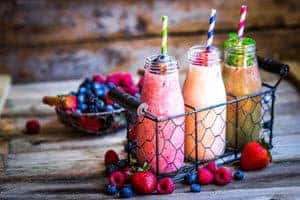 Can fast food be healthy? Grassy Roots seems to think so. They source ingredients locally and organically whenever possible, and you may find fruits in their smoothies from local farms in Groton, Hamilton, and Essex. Relax with an Afternoon Delight, a delicious concoction of banana, pineapple, strawberry, and kefir.
Or, try a Mocha Morning to start off the day, with its stimulating mix of banana, cocoa, espresso, soy milk, and honey. You'll find much more than smoothies at Grassy Roots: Their full menu includes wraps, paninis, salads, sandwiches, and even a popular fresh juice bar, so explore a little and see what you like!
At The Lemon Tree, smoothies are divvied up into tiers. You can go basic with their 6 Under $6 menu and enjoy delicious flavors like Blueberry Bash, Simply Strawberry, and, of course, If You Like Pina Coladas. All their smoothies make use of organic ingredients when possible, free of refined sugars.
Or, kick it up a notch with their highly nutritious Superfood Smoothies. Taste a Tropical Refresher and let the taste of 100-percent pure coconut water, pineapple, and organic banana wash over you! If that's not enough to bring you to The Lemon Tree, we don't know what is.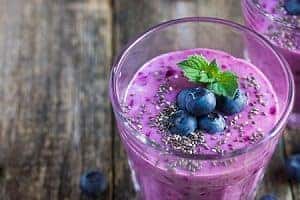 The team at Sol Bean Café is highly committed to their community—and healthy and sustainable food and beverages. Stop in for a smoothie, and you'll find a range of delicious Superfood Smoothies, named for their high vitamin and mineral content.
Funky Monkey is loaded with protein and tastes like rich peanut butter ice cream. Purple Rain has plenty of blueberries—and antioxidant properties. And if you're just coming in from a workout, try The Hannah Banana, a smoothie with muscle-building potassium and the hydrating power of coconut water!
Try a Refreshing Smoothie
You won't have to look too far to find smoothies near Danvers, MA. Check out these three smoothie shops by following the links above to see their full menus. Find a concoction that intrigues you—whether it's the name or ingredients—and head out to grab one of the best smoothies in town!