Reasons to Visit Endicott Park Danvers, MA

Located in northeast Massachusetts, Endicott Park is a 165-acre park that's home to the "most unique and varied recreational land on the North Shore."
If you take a nice, long stroll around the park, you'll find pastoral views, historic farm buildings, orchards, and more. There are also lots of passive recreation activities to enjoy, like fishing and picnicking.
But, you may be into more active fun, which you'll certainly find here. In fact, we'll tell more about it in our top three reasons to visit Endicott Park in Danvers, MA…
1. Great Workout Programs
If you love working up a good sweat outside, then you'll want to take advantage of the park's various workout programs.
You can kick start your fitness routine through the Danvers Recreation Boot Camp. It's a 5-week conditioning program that covers all aspects of a well-rounded fitness program, including full-body strength and cardiovascular endurance. You'll work out four days a week, in the fresh air and sunshine.
If you're into a more relaxing workout routine, then take one of the Gentle Yoga classes. It runs every Wednesday, from 5:30 PM to 6:30 PM, in the Carriage House. You'll work through the various poses, to gain more flexibility and find your center.
2. Fun Educational Opportunities
S.N.A.K.E. (Science & Nature Adventures for Kids at Endicott) is a summer program for children ages 7-14. It's a great way for them to learn new stuff while also having lots of fun. There are multiple weeklong programs in July and August, as well as some afternoons during limited winter sessions.
During the school year, schools from all over the North Shore take various educational and recreational field trips to the park. They often visit for field games, nature walks, or studying aquatic life in Goodnow Pond.
3. Birthday Parties the Kids Will Love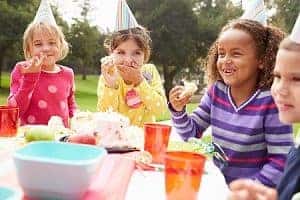 Endicott Park, among many things, is a great place to host your child's next birthday party. The party is for up to 20 children, and runs an hour and a half long. You provide the cake and ice cream, and Danvers Recreation will provide the fun.
The party will include one hour of organized, age-appropriate play. Activities can include games, parachute, treasure hunt, and more, and will surely be a fun time for all.
Visit Endicott Park Today!
Endicott Park can be enjoyed all year long, through the various programs that they offer. So, get out of the house, and head on over to this beautiful Danvers park today!